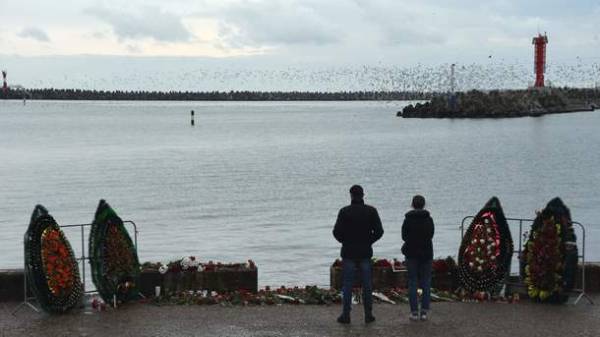 The cause of the crash, the defense Ministry Tu-154 over the Black sea could be a violation of the spatial orientation of the commander of the aircraft. This is stated in the message of military Department, unveiled the results of the investigation of the disaster.
As noted, the investigation has not established the impact of external factors and concluded that the cause could be incorrect actions of the crew commander with aircraft control. "The investigation established that the cause of the incident could be a violation of spatial orientation (situational awareness) the aircraft commander that led to his erroneous actions with the controls of the aircraft," — said in the message.
Also, the investigation found no irregularities in the Seating of passengers and the loading and alignment of the cargo and found no violations of the rules of refueling.
On their way to Syria the Russian defense Ministry aircraft Tu-154 crashed into the Black sea on 25 December 2016 shortly after taking off from airport Sochi (here, the Board, EN route from Moscow Chkalovsky, landed for refueling). Killing 92 people, in particular, artists of song and dance ensemble of the Alexandrov, journalists, Executive Director of the Fund "Fair aid" Elizaveta Glinka (known as Dr. Lisa).
Among the causes of the disaster which, according to official information, was considered a human factor, equipment failure, wind shear and collision with a bird. Appearing in the media version of the disorientation of the pilot in space and overload refuted by the Investigative Committee.
Comments
comments