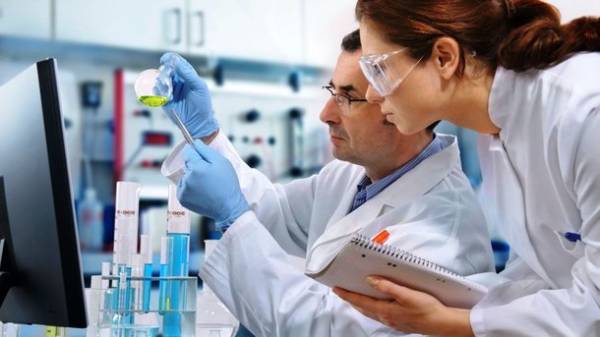 Russian scientists managed to develop a drug that can fight cancer at all stages of education. This was told "Izvestia" Deputy Director of the Federal medical-biological Agency (FMBA) of Russia on scientific work, corresponding member of RAS, doctor of medical Sciences, Professor Andrey Simbirtsev.
According to him, is now completed preclinical trials of a revolutionary drug.
"Our drug has the working title "heat shock Protein" — the main active substance. Is a molecule that is synthesized by all cells of the human body in response to various stress influences," said Simbirtsev.
According to the scientist, this protein helps the cell to show their tumor antigens to the immune system and thereby enhances anti-tumor immune response. The experiments showed that in most cases a course of introduction of the developed product resulted in a complete cure even in advanced stages.
He also noted that the development of the drug even had to conduct the experiment in space on ISS.
"The fact that for x-ray analysis of the action of the protein must be formed from it of ultra-pure crystal. However, in terms of earth's gravity it is impossible to obtain protein crystals grow unevenly. The idea to grow crystals in space," explained Simbirtsev.
Scientists say that the patients will take the medicine after 3-4 years.
As previously reported, the 29-year-old Ukrainian made a sensational discovery that could save humanity from cancer. The youngest in Ukraine doctor of Sciences, senior researcher at the Institute of molecular biology and genetics in Kiev Olga Brovarets tipped the Nobel prize.
Comments
comments