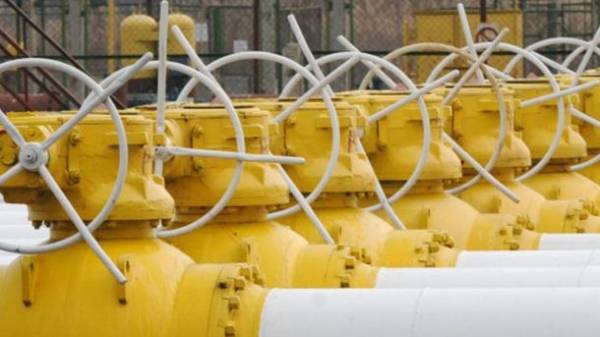 Ideal for Ukraine, the price of Russian gas at the European price minus transportation hub. The opinion in the comments, "Today" was expressed by managing partner of law firm "Avellum LF" Mykola Stetsenko.
"I completely agree with review of "Naftogaz" and the country's leadership that this is a big victory for Ukraine. Of course, we have yet to see the text of the decision itself, as well as to the arbitration decision in financial matters. However, we can already say that this is the decision of the Stockholm arbitration significantly in favor of Ukraine", – said Mykola Stetsenko.
As for the calculation of the market price, according to the lawyer, of course, for Ukraine to get the price "minus transportation hub" – is ideal. "But the question is to keep waiting and would rather rely on a compromise – it may just be the price of the hub. Also, important will be the date at which the arbitration will decide what will be applied the market price, "–said Stetsenko.
If "Gazprom" will refuse to meet their financial obligations, in particular payment of "Naftogaz" overpayment for the gas supplied, according to Mykola Stetsenko, you will need to find and arrest his assets around the world. "But enough of them. This may be the same gas of "Gazprom", which goes through the territory of Ukraine", – summed up the lawyer.
Earlier, the Director of energy programs of Razumkov Center Volodymyr Omelchenko said Today that Ukraine is still awaiting the decision of the Stockholm arbitration on the contract of sale regarding the payment of "Gazprom" overpayment for delivered to "Naftogaz" of gas until 2015 and the determination of fair prices for Ukraine for Russian gas. Comments in the "Today" former Commissioner of the President of Ukraine on international energy security issues Bohdan Sokolovsky said that acceptable for Ukraine the gas price – the price at the Austrian hub less transportation
Yesterday the Stockholm arbitration court has announced a closed decision by mutual claims of "Gazprom" and "Naftogaza". This decision was the first of several anticipated.
Deputy foreign Minister of Ukraine Olena zerkal said that the decision of the Tribunal "a clear victory" of Ukraine. According to her, the position of the Tribunal on the key issues was this:
the condition "take or pay" completely abolished;
the prohibition of re-export is cancelled in full;
the price formula revised in 2014 – the "European hub".
In response , Gazprom said that yesterday's decision of the Stockholm arbitration is intermediate.
Comments
comments