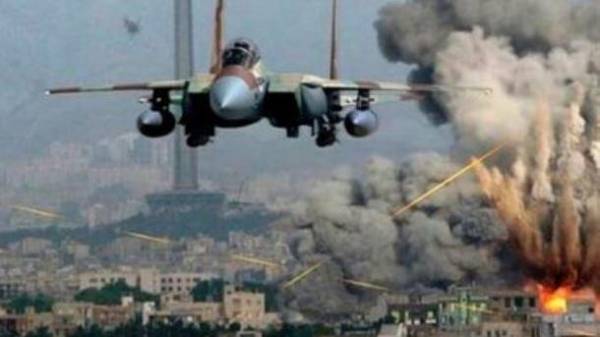 Syrian rebels shot down a military aircraft of the government army Bashar al-Assad in 50 km to the East of Damascus. About it reports Reuters with reference to information of the two rebel commanders and observers, reports "Ukrainian truth".
"We have shot down a Syrian plane in tel-Dakwa, in the countryside near Damascus, and we are looking for a pilot", – said the representative of the insurgent groups Condemn al-sharqiya.
This band is one of the main fighting in the South-East of the Syrian desert known as the Badia.
The representative of another group reported that the plane crashed in an area 15 km East of bir Kasab between tel-Dakwa and airport Dumir.
Observers of the Syrian monitoring center for human rights also confirmed the information about the downed plane, but the fate of the pilot nothing is known.
We will remind, earlier, the international coalition led by the US launched air strikes on the convoy of the government forces of Bashar al-Assad in Syria near the border with Jordan.
According to Reuters, the strike was in response to the advance of the Assad supporters on the US-backed opposition forces.
Comments
comments