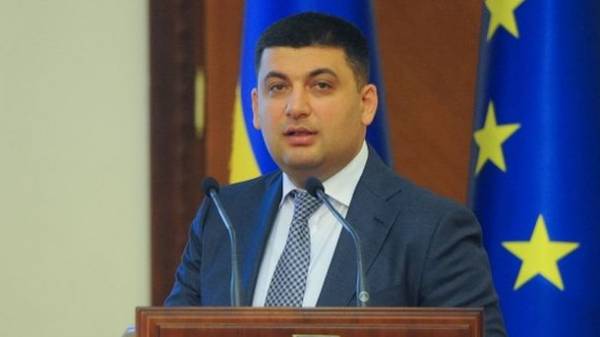 Today's decision of the European Parliament on bezveze for Ukraine for a long time everyone expected. This was stated by Prime Minister Vladimir Groisman.
"In fact, a lot has been done by Ukraine to introduce a visa-free travel. Thank God, the European Parliament adopted the decision. I have always been convinced that this will happen. Therefore, in the coming months, we will receive all the mechanisms of a visa – free regime," – said the Prime Minister.
To the question "Today," whether in Ukraine after the introduction of bezveza a three-day weekend in Georgia, Volodymyr Groysman said, "Let's get to work, what to celebrate."
Earlier the President of Ukraine Petro Poroshenko said that the European Parliament approved a visa-free regime for Ukraine. 521 MEP voted for granting bezveza.
"I congratulate all who have put this effort. I congratulate you and the Ukrainian people! Congratulations, Ukraine!" – the President added.
Comments
comments