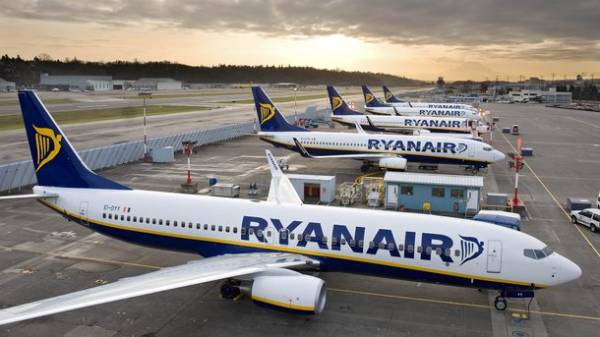 Irish airline Ryanair expects a further reduction of prices on tickets, although at a slower pace than last year, writes the BBC.
So, the company said that the lower prices until March 2018 will be from 5 to 7%, mainly due to the depreciation of the pound that occurred after the vote to withdraw Britain from the European Union. Despite this, the company announced a record profit in the amount of 1.32 billion euros thanks to the growth in the number of passengers.
However, the company-loukoster believes that Brexit and fears of terrorist attacks remain risk factors.
In his report, Ryanair also notes that the statistics timely departures declined from 90 to 88% because of a shortage of air traffic controllers and strikes, but also because of the bad weather. "In March a series of unjustified strikes led to the cancellation of almost 500 flights and the loss of over 500 thousand orders for tickets," said the company.
Despite the current problems, Ryanair said that according to cautious forecasts of its profitability in the current financial year will increase by 8%. The company's stock price has increased this year by 20%.
To reduce risks, the company will continue to expand its network of routes in Europe to take advantage of growth opportunities outside Britain.
Recall that the pound has depreciated against the dollar by 16% from June of last year, which means that sold by the pound tickets cost less in euros – the currency in which reports Ryanair.
Comments
comments