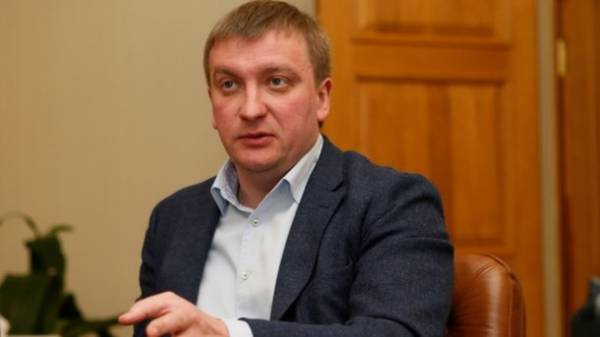 The court confirmed the legality of the collection of the Russian "Gazprom" dividends of 79,8 million. This was announced by the Minister of justice of Ukraine Pavel Petrenko on his page on Facebook.
As explained by the head of the Ministry of justice, we are talking about dividends of JSC "Gaztranzit" in favor of the Ukrainian state budget.
"Victory: the Economic court of Kiev confirmed legality of collecting from "Gazprom" 79,8 million. It is the dividends the Russian gas monopoly JSC "Gaztranzit" that were charged to the budget of Ukraine", – said Petrenko.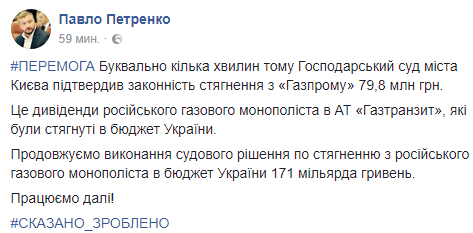 He also said that the continued execution of the judgement on collecting from the Russian gas monopoly to the budget of Ukraine 171 billion.
Earlier, the Supreme court of Ukraine refused to accept to the production of a multi-billion dollar claim "Gazprom". The Russian monopolist wanted to appeal the decision of the lower court imposing a fine in the amount 85,966 billion. As you know, this penalty is initiated by the AMC in February 2016 for the breach of Gazprom of the legislation on protection of economic competition.
Comments
comments