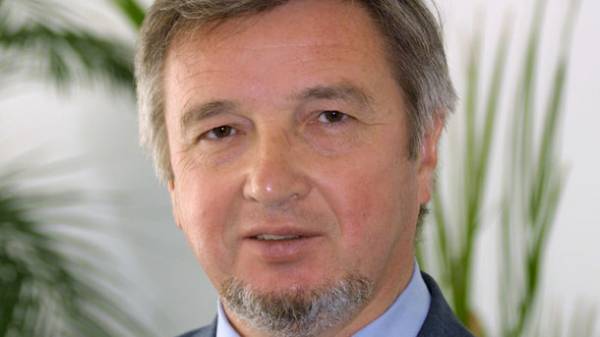 After much debate and discussion, a consultative referendum (when in April of 2016, 61% of Dutch voters voted against the Association with Ukraine), the Senate of the Netherlands has ratified the Association agreement EU-Ukraine. After the transfer of the instruments of ratification in Brussels the Association will adopt the EU Council. The agreement will start to operate in full and not in the regime of provisional application, as it was until now.
"Now begins the application of parts of agreement providing for closer cooperation in the sectors of: health protection, development of small and medium business space, budget policies and internal control, taxation, corporate governance, development of the information society, regional development and tourism, the implementation of equal opportunities for women and men, to monitor standards of work, education, culture, youth and sports, the development of science and technology", – reported in the office of the Vice Prime Minister of Ukraine for European and Euro-Atlantic integration.
For the most part the end of the ratification process will give impetus to the implementation of the political part of the Association Agreement EU-Ukraine. With respect to the comprehensive free trade area (FTA), their markets, the EU has opened for Ukraine in March 2014. European goods had free access to our market until 1 January 2016. In fact, the Ukrainian enterprises and business more than two years for the modernization and reorientation to European markets. And the result was not long in coming. According to the Ministry, Ukraine's exports in the first quarter of 2017 increased by 28%, the EU accounts for 38.4 per cent.
But, according to experts, not all is rosy as it might seem at first glance. "In the applied aspect of contingency is the fact of losing the specialization of Ukraine: not only that it is ramping up production of products with low added value, and the dynamics of prices for these products lags behind the value of imports. Ukraine in this respect is losing at least twice – because of specialization in the production of not just cheap, but too cheap products," says the study by the Razumkov Center, "the Challenges and risks of the unfolding crisis in Ukraine and economic policies for their prevention".
Scientific editor of the study, Director of economic and social programmes of the Razumkov Centre Vasyl Yurchyshyn noted that Ukraine needs to export products with high added value. Conventionally, this should not be wheat or even flour, and spaghetti. In an interview with "Today," Vasyl Yurchyshyn said what industry, Ukraine needs to develop in the first place and why should not dwell only on the European market.
According to the Ministry, Ukraine's exports in the first quarter of 2017, up by 28%. The EU accounts for 38.4 per cent. Is it possible to say that Ukrainian enterprises and businesses rebuilt and conquered the European market?
– I think that while it is too early. Here you need to understand that all of this is happening amid a large drop in trade volumes that was and is Ukraine in the post-crisis period. So these minor improvements should be treated more cautiously. The second point is that this is a very short period. One quarter, a couple of months or even a few blocks – this is not a period, who can say that there have been dramatic changes and we have something going on. The next important point is the structure of exports. Unfortunately, it remains a low competitive, polusyrevyh, we export mainly polusyrevyh or materials, or metals… the Task of export of wheat, and even flour, and spaghetti, yet unfortunately fails. Good that there is at least minor changes. Well, that is reoriented, by the way, not only on European markets and on markets of third countries.
– Asia…
The best dynamic is Asia, North Africa is now very promising markets. Now we can talk about improving economic ties with Iran with some other countries. You need to understand that there is a large population, these economies develop very quickly. This means that the demand there is growing. Therefore, as the best option, in addition to changes in the structure of exports, expansion of our capabilities – the geography of our exports.
– In what industry, Ukraine needs to pay attention in the first place? What you said does not export wheat or flour, and spaghetti. That is, products with high added value.
– Branches are always a big drawback. Does not mean that those industries that work today will work tomorrow. A niche in which there is Ukraine and you do not need to leave – it's a niche food, especially quality. Requirements, and the demand for food products will grow globally. It is clear. Now the price dynamics for food products (on the same wheat, the goods of which these foods are made) is slightly unfavorable, but in the long-term demand will be sustained and will grow. Therefore, to abandon this niche is not necessary. Moreover, again, the world's growing demand for so-called organic products. It is necessary not just to prepare the ground for the production of these foods, and these were products that really are in significant demand. That is, the agricultural sector and food – a clear niche, Ukraine. Another direction is chemistry. We have it mostly low productive polusyrevyh. But chemistry, biochemistry are the areas that are already sometimes refer to innovation, especially if we take biotechnology.
– What about IT?
– We have good schools, good people, but the field of computer technology we have is not supported. You need to understand that in the Soviet Union, Ukraine has always been among the leaders and just it is very important that the lead we never lost. We often prepare good specialists, they are in great demand. I have many friends who quickly established themselves, they do not change citizenship – go under contract and working abroad. And this is one area which can easily be adapted to the locations. Do not need much: the same computers, communications, – all this is done and can be in a small, roughly speaking, a room with modern means of communication. These three above-mentioned spheres called in the first place. But we should not forget that it all makes sense, if there is a normal infrastructure. And it is not only good roads but also points of rest, communication centers, etc.
– At the same time, the EU is quite hard to protect their market by means of quotas. In April of this year, Ukraine has exhausted the annual quota on imports of honey, sugar, cereals and flour, grape and Apple juices, corn and processed tomatoes. Here to talk with the EU, what pressure?
– I think this is somewhat incorrect formulation of the question. And so they support us. FTA for Ukraine, they introduced long ago, in 2014 they opened the preferences for us despite the fact that the ratification of the Association Agreement has not been completed. I mean, then require something else… I think we should look where there's a niche.
– Skeptics in the first place policy, argued that Ukraine will never be able to abandon the so-called traditional markets. First and foremost, it was about the Russian market. But the latest data from the Ministry indicate otherwise. That is, it was all speculation and populism?
– I think that often, Yes. For example, five years ago, if someone said that we can do without the Russian market, with such a person just not talk and laugh. We see that the shift, at least the non-Russian markets has occurred. Moreover, it seems to me that it would have been more successful if it worked with the state machine. And our government representatives have their own business interests in Russia, and it is a shameful position. They should be among the leaders of non-Russian market, and demo. Unfortunately, this is not happening. But just over the last three years there has been a significant reorientation and is even in many respects not because of, but contrary to some political intentions.
– The results of IV quarter of 2016 the Cabinet of Ministers reported on economic growth. But without an inflow of investments, including foreign, a substantial economic recovery will not bring us.
– Here all depends on the system of public administration. The confidence of investors, public mistrust of the banking sector and in General, the interaction of production, banks and the public – this is all about the imperfect system of government. Another key point – investors do not feel protected in Ukraine. Polls talking about this. And no matter how we tried to someone to prove something, if we have low investment rating, investment will not be delivered.
– Many economists forecast that in 2019, Ukraine can once again be on the verge of default. What are your predictions?
– It only emphasizes the relevance of the fact that it is not retroactive and do not hastily have to try to fix it. You need to clearly define the tasks and priorities that need to be addressed. Only if we agree, we are looking for tools. We run the risk not only of default is in debt sector (2019 account for the payment of foreign debts – Ed.). We have huge risks: in low investment attractiveness for several years, the economic potential is fully exhausted.
That is, in 2019, Ukraine may need another restructuring?
Is a conditional year. Yet there are reserves. It is bad if we use it. But the fact that starting from the second half of 2018, unless we clearly identify the problems and try to solve them, the problems will increase. So we now need to accumulate resources to address them.
Comments
comments