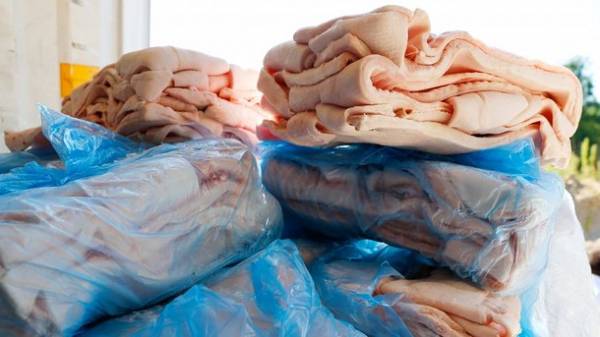 In January-April 2017 Ukraine imported less pig offal and fat compared to the same period last year. At the same time, exports of these commodity groups, on the contrary, higher than those of 2016 for the relevant months. This is reported by analysts of the Association "the Pig producers of Ukraine".
So, exports of frozen pork offals (feet, ears, heads, etc.) in Vietnam (51%) and Hong Kong (44%) increased by 75% and foreign exchange earnings from these trading transactions is 2.7 times. The import of the relevant product category decreased by 19.2% in volume and 20% in cash. Therefore, according to the results of January-April in Ukraine from Europe were imported 2.1 thousand tons of pork products, 28.6% less than it exported.
"Although foreign trade in pork fat Ukraine remains "in the red" (imported 11.2 thousand tons, and exported 14.7 MT), but Georgia and Kazakhstan are showing interest in Ukrainian products. Therefore, during the first third of 2017 abroad put on 10% more than in the corresponding period 2016 and total cost shipped increased by more than half – 15.6 thousand. USA" – analysts say.
Recall that in January-April in the domestic market received 0.7 thousand tons of fresh, chilled and frozen pork, twice lower than the volume of meat raw materials imported in the corresponding period in 2016.
Comments
comments