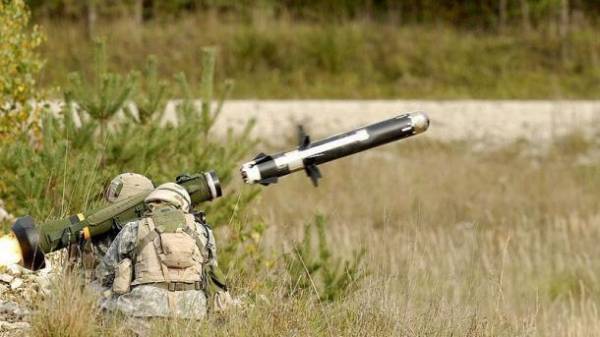 To obtain lethal weapons and other military assistance from the US, Ukraine should strengthen its military reform, to show the Americans that the allocated funds will be spent effectively. This was told "Apostrophe" people's Deputy, the coordinator of group "Information resistance" Dmitry Tymchuk.
"I hope that the issue of providing military assistance to Ukraine in the first place, will take into account the opinion of the Pentagon. There is a clear understanding of how and what to do – not just to provide assistance to Ukraine, filling its forces and resources at the same time thinking that the problem is solved. First of all, Ukraine needs to strengthen its military reform – the reform of the military administration, the transition to NATO standards. The introduction of the system of control of the vertical by the NATO model will allow to minimize corruption, to monitor the consumption of resources and increase the efficiency of use of resources that are invested in the development of the army. In parallel with this process, you can provide some help, starting with lethal weapons and ending the instructor's missions," – said Tymchuk.
See also: Walker made a statement on lethal weapons for Ukraine
According to him, Ukraine needs to show the Americans the effectiveness of the use of military aid.
"It will be good if Americans will work in two directions. First – agree to deepen military assistance to Ukraine, including lethal weapons of the types that are needed by the Ukrainian army. Second – all will take place amid the understanding of Americans that it will be effective. If these two conditions are observed, then it is in our interest: we get a resource that will not be used as it is not clear, and every cent invested by the state Department, will be used in the interests of Ukraine," stressed the MP.
Recall that in the draft Federal budget of the USA in the 2018 financial year provided military assistance to Ukraine. So, in late June, the U.S. Senate Committee on the armed forces approved a draft defense budget, which Ukraine relies $ 500 million.
Vice-Chairman of the joint chiefs of staff U.S. army General Paul Selva told what weapons to Ukraine.
Comments
comments