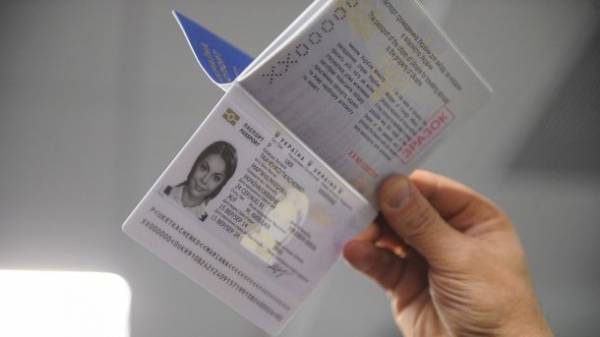 Migration service of Ukraine has done a lot of administrative work, setting the record for the issuance of biometric passports to Ukrainians. This was stated by the Minister of internal Affairs Arsen Avakov the opening of the new service centre of the Ministry of internal Affairs in the White Church, reports 112.ua.
According to him, he was pleased with the service centers for the issuance of documents.
"Every day we set a record for issuing biometric passports, is 20.5 thousand per day, this is the last updated record. This is a giant administrative work. I am pleased with this part of the reform," – said Avakov.
The Minister hopes that in the near future, internal passports Ukrainians will change after the similitude ID card.
"Very soon, I'm sure the same boom as in the registration of biometric passports for traveling abroad at bizwise, made the internal passport, which will appear as a small card. It will also give extra privileges, the same electronic service, and, for example, was recently the first contract is signed, and, hopefully, the next such contract with Belarus, we will discuss with the Ministers about that internal passport card to cross the border," – said Avakov.
Earlier, Deputy speaker of the Parliament Irina Gerashchenko said that Ukraine holders of biometric passports, which will travel to the EU, were three million people.
In turn, the website "Today" to find out what everyone should know about Ukrainian new document and where it can be obtained.
Comments
comments