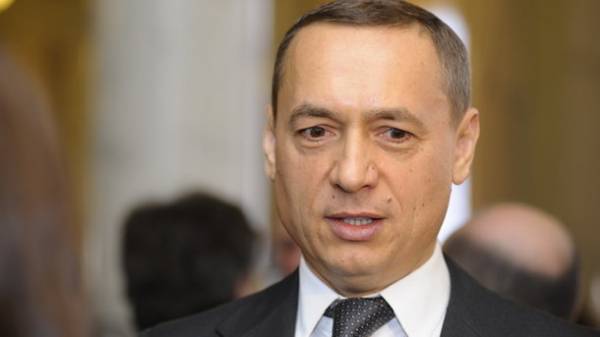 The lawyer ex-the people's Deputy Nikolay Martynenko Igor Cherezov said that neither he nor his client ex-people's Deputy Nikolay Martynenko know nothing about the arrest of his property. he said this in comments to the TV channel "112 Ukraine".
"We know nothing about it. According to the current legislation of Ukraine, in court for seizure of the routes, the property which is seized, is not invoked. Until now we do not reported. Definition of seizure not seen, neither I nor Martynenko," said Igor Cherezov.
He noted that the ex-Deputy not worried about this, even if the information is confirmed.
"Any concern about the information about seizure of his property he had made. Imposed and imposed. He believes that the criminal case against him in which the suspicion is declared, far-fetched. So he's not worried. I don't remember at all Martynenko about the fact that he had this car there (2008 г8ода, who also allegedly arrested – ed.). If it is a bit arrest, I think that Mykola Martynenko will give it to the Prosecutor's office. A car which 10 years, but they have the import to Ukraine is prohibited. I honestly don't understand what sort of property are you talking about," said the lawyer.
As yesterday it became known to the media, citing a source in law enforcement bodies, the court on application of Specialized anti-corruption Prosecutor's office arrested a part of property of the ex-MP.
We will remind, on may 3, the Prosecutor SAP Simkiv told reporters that the prosecution intends to initiate the arrest of the entire property Martynenko. While Simkiv did not specify the timing, citing the secrecy of the investigation.
Comments
comments