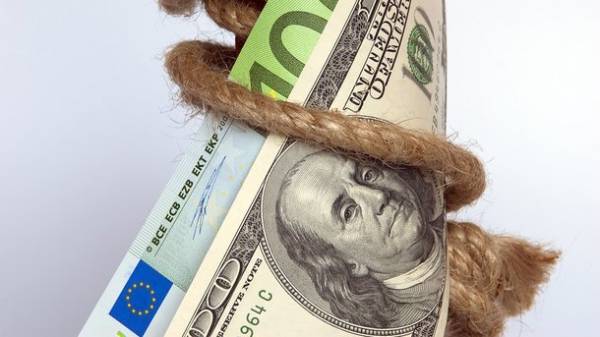 In Ukraine, the official rate of the dollar in the past week decreased from 26.47 to 26.37 hryvnia, or 0.4%. Weighted average dollar exchange rate on the interbank market, according to the regulator, for the same period fell from 26.47 to 26,35 hryvnia. Senior analyst "Alpari" Vadim Iosub sure: this week the dollar will continue to decline.
"The official rate of the dollar and its value on the interbank market will fall to 26,2-26,3 hryvnia, and the cash dollar in banks will be quoted about 26,1/26,3 hryvnia. The Euro will be traded in accordance with the change rate of the cross pairs Euro/dollar in world markets", – predicts analyst.
The main factors of growth of the hryvnia against the U.S. currency – the Euro strengthening and the dollar's decline on world currency markets. As noted by Vadim Iosub, the experts record stream "a strong macroeconomic data from the EU" (in particular, the increase in positive trade balance of the European Union) on the background of "weak statistics from the United States" (including inflation, retail sales and new housing). This is exacerbated by the continuing scandals around the figure of President of the United States Donald trump.
"Thus, the current growth of the Euro on the Ukrainian market is only a reflection of the processes occurring in the global currency markets. No connection with bezveza or grown demand for the European currency in the country that does not have", – the expert believes.
Comments
comments