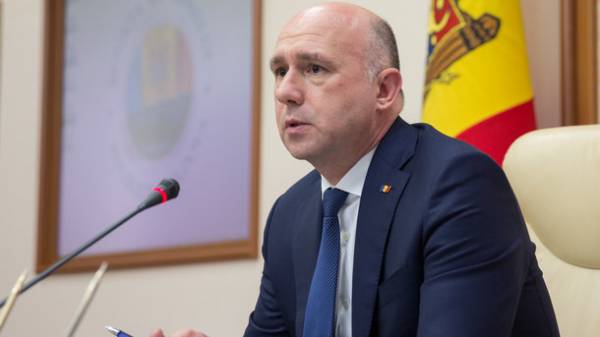 The decision of the Moldovan foreign Ministry on expulsion of five Russian diplomats was accepted on the basis of information of the Moldovan secret service. This was stated at a briefing of the Prime Minister of Moldova Pavel Filip.
"This decision was made after a of intelligence information. This is standard procedure. That's all I can tell you right now, the other comment has yet to be," said Philip.
According to him, this year Moldova sent a note to Russia in connection with poor cooperation in the investigation of Russian money laundering through Moldova.
"Besides, we don't assisted in the investigation of this case, Russia allowed abuses against Moldovan officials who went to Russia or via Russia", – said the Moldovan Premier.
He stressed that "we respect Russia and cherish our relations, but we want to be respectful and Moldova, although we are a small country".
"Moreover, Moldova is a CIS member and must observe the rules that exist in the Commonwealth relative to other countries," concluded Philip.
Recall, may 29, Moldova has expelled five Russian diplomats. The President of the country Igor Dodon has condemned the decision of their own government, calling it "outrageous."
In turn, Moscow promised Moldova a "hard" response to the expulsion of diplomats.
Previously Moldova has recognized Transnistria occupied territory. The country's constitutional court ordered the withdrawal of Russian troops from Transnistria.
Comments
comments