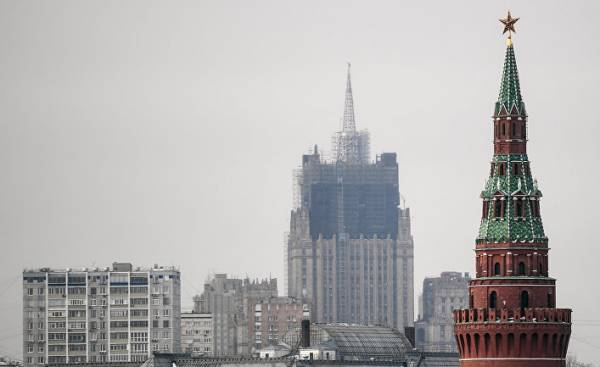 Melnik, Czech Republic. — Working at his computer over the angry diatribe of anti-Western content for the Czech website, Ladislav Kashuk (Ladislav Kasuka) confused, not knowing how to relate to reports that began to appear on his page in Facebook. He offered money for the organization of street protests.
"You need help?" — reads the first message written in Russian. Its author was the Kashuk unknown. It was followed by a mixture of Russian and distorted Czech words. It was a tumultuous words of support and calls to organize street demonstrations, and very specific proposals to pay for it.
First, suffering from lack of money the Czech Stalinist Kashuk has offered 300 euros for the purchase of flags and other paraphernalia for a protest rally in the Czech capital Prague against the NATO and Pro-Western government in Ukraine. Then he was offered 500 Euro to buy a videocamera for filming this event and posting information on the net. There were other suggestions, but for smaller amounts.
"It was a bit unusual, so I was surprised," said Kashuk, giving an interview recently, in a shopping centre in the North of Prague, where he works as a security guard and repairman.
He decided that the money for "good cause" to stop NATO expansion and to prevent the capitalist West to impose their own rules in the former Communist lands of Eastern Europe. He agreed.
It was a strange relationship, which consisted of passionate exchanges about politics on social networks. He received 1,500 euros. But such a relationship in the summer of 2014 were being shaped in many countries of Eastern and Central Europe. It was part frenzied and often awkward campaign influence, which was funded by Moscow, and was headed by the native of Belarus Alexander Usovsky became a Russian nationalist agitator and ideological mercenary in the secret battle between Russia and the West for the minds and hearts of the people.
If you compare the expected intervention of Russia in the recent presidential elections in France and the United States, the work Kasuke and others like him had no special consequences. The Kashuk is on the fringes of Czech politics, and never sought to occupy high positions, except the position of member of the local Council in a small Miller, where he lives with his girlfriend in a graffiti covered apartment building.
About his collaboration with Usowski became aware of the e-mails, messages on Facebook and other data stolen by Ukrainian hackers of a computer Usovskogo. This information provides a rare opportunity to take an inside look at an unknown aspect of Russian strategy of influence: freelance activists are promoting the agenda of Moscow abroad, and enjoys the support of Russian tycoons and associates of the Kremlin, but of the state itself.
Usovsky focused on the political fringe of the Czech Republic, Hungary, Poland and Slovakia, but his attempts mostly ended in nothing. In organized Kasumi and other people protests attracted only a small handful of people. Pro-Russian websites, which have helped to create Usovsky, failed. Contact him Polish politician Mateusz Piskorski (Mateusz Piskorski) last year, was arrested on suspicion of spying for Russia.
But nothing could deter Usovskogo, which still hatched crazy plans, and earlier this year sent to the potential sponsors in Moscow a detailed project estimate.
His communication in the network gives an instructive picture of the Russian mindset, ambitions and resentments. Particularly noteworthy are its connections with the friends of the nationalist and billionaire Konstantin Malofeev, against whom the US imposed sanctions for allegedly supporting Pro-Russian rebels in the East of Ukraine.
When Usovsky organized only a small number of tiny demonstrations in Prague, Warsaw and other cities, the assistant Malofeeva demanded in October 2014, he presented "clear, specific and realistic plan of drive to power Pro-Russian forces."
Malofeev refused to give an interview, and his press Secretary Nadezhda Novoselova said that the billionaire and his staff have nothing to Osowska.
Malofeyev gained a reputation as a sort of Kremlin, the billionaire George Soros, who often ask for money Pro-Western forces from Eastern Europe. But unlike Soros, those wealthy Russians, who are supported by foreign activists, try to keep it a secret as their participation and their expenses for these purposes. This allows the Kremlin to keep his distance.
In the past Malofeev claimed that he supported only the humanitarian work and not political troublemakers.
Reports of Russian cyber attacks and misinformation to interfere in the American elections convinced many that Moscow has and manages a powerful and effective effect machine. But interviews with some colleagues Usovskogo, and the content of his hacked computer indicates that at times in this case prevails the confusion and chaos that hinder him money squabbles, internal competition and a distorted view of how Russian politics works.
The Prague research organization European Values analyses the Russian campaigns of influence. According to the Deputy Director of the organization of Jakub Janda (Janda Jakub), Usovsky divorced from reality, and perhaps even use it just as a diversionary means to the people said, "Yes, you see all this Russian threat — it is simply frivolous."
But others, looking at the actions Usovskogo, I believe that Russia skillfully mastered the art of plausible deniability and ready to bet on the opportunists, no matter how weak their chances of success.
Usovsky is "a good sample to study the Russian methods," said a former employee of the Slovak Ministry of internal Affairs, Daniel Milo (Daniel Milo), now working as an expert on extremism in the Bratislava Globsec research organization. "He's a small cog in a huge mechanism, said Sweet. — And there are dozens of cogs".
Usovsky agreed to be interviewed for this article only if he was paid. But his e-mail was sent out, and he in their answers confirmed that the computer had been hacked. In addition, he did not challenge the authenticity of the stolen messages.
Usovsky — the inhabitant of Vitebsk, near the border with Russia. His activity began in 2014 on a wave of nationalist upsurge in Moscow in connection with the annexation of the Crimea and widespread in the Russian political and business elite of the view that the unity of Europe on the issue of anti-Russian sanctions will weaken very quickly.
He has created a network of websites in different languages, to agitate for Slavic unity, rented an office in Bratislava and established a false Foundation, nominally intended for cultural activities.
Answering the question about how much money he received from their Moscow sponsors, Usovsky initially said that he did not get them at all. In response, he sent a copy of the message, written in October 2014, where he recounts how received 100 thousand euros will Fund "preparatory phase" of its work in Eastern Europe. Then Usovsky stopped responding.
Other stolen off his computer, reports indicate that the money he sent to Malofeev. At the end of 2014 and early 2015 assistant Usovskogo threw referent Malofeeva letters with the request to allocate several hundred thousand euros, to Finance the Pro-Russian candidate on the Polish elections.
Usovsky not brought to power any Pro organization. Prior to that he was very far away. But it is found in Eastern and Central Europe partners willing to accept his help. He also showed that he understands how powerful has the Internet amplifying the voices of marginalized politicians and creating about small impression mass demonstrations and dramatic performances.
For example, the Czech Stalinist Kashuk regularly spoken in the Russian media as a commentator on Czech Affairs and geopolitics. Once he told RT that the United States could drop an atomic bomb on Ukraine and then to blame Russia in order to create a pretext for war. On a small rally, the assembled Kasumi in Prague, my story was one of the main Russian TV First channel.
"It's completely insane, — said analyst of the Prague Roman mica (Roman Mica). — Channel one seriously talks about the protest, which involved about 10 people, and almost all of them are clear candidates for treatment in a psychiatric hospital." According to him, the Kashuk became "one of the most famous Czechs in Russia after our players".
Usovsky but he really didn't want to be in the limelight. When the Slovak organization of the Peaceful Warrior wished to publicly thank the rally for the financial support, he quickly demanded to abandon this idea.
When the main sponsor Usovskogo Malofeev lost interest in his ambitious, but far from reality to plans, this figure was chronically not enough money. In March 2015, he told the assistant Malofeeva that his "Polish friends" need 292 700 euros to get a seat in Parliament. He also asked for 10 thousand euros to far-right Hungarian party "Jobbik", and three thousand Euro for the neo-fascist paramilitary group the "Hungarian guard".
Apparently, Usovsky received from Malofeeva failure and began to throw other possible donors detailed plans to create a "Pro-Russian fifth column," claiming that can destroy the anti-Russian front in Europe, sending money to politicians who oppose NATO and the EU. Among its recipients were the Russian Institute for strategic studies, headed by former scout and a supporter of tough politics and a member of the Russian Parliament Konstantin Zatulin.
Because Osowska not enough money, he decided to use the Czech Stalinist Kashuk, creating a low-cost project that would allow him to stay in the game. In contrast to the Polish partners Usovskogo, Kashuk had not asked for money all the time, and even refused to help when in 2014 I ran for city Council Miller.
However, Kashuk had lost interest in politics of street protests. He still maintains contact with Osowski in social networking, but says he is now focused on writing articles about the dangers of war, the achievements of Stalin and the suffering from capitalist exploitation.
"I don't care where the money from the Kremlin or from America. The main thing that it was good. The most important thing is the idea," he said.
In the preparation of this article participated Matsnev Oleg, Han de GUI (Hana de Goeij) and Miroslava Germanova (Miroslava Germanov).
Comments
comments