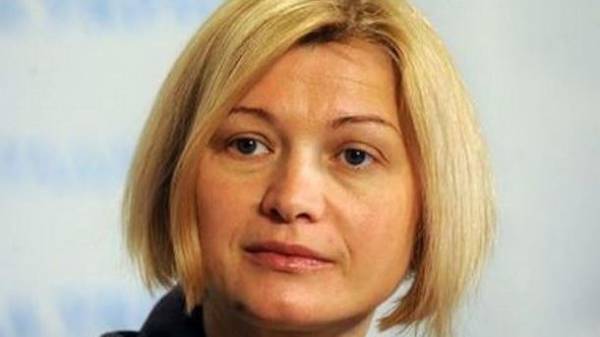 The President of France Emmanuel macron has shown Europe how to treat the representatives of the hybrid war of Russia against the civilized world. About this he wrote in Facebook Deputy speaker of the Parliament Irina Gerashchenko.
He noted that the French leader has told Russian promoters that were early to announce the other European institutions and the media.
"The President Makron called Russian propaganda channels for what they really are, and not let them on the briefing, because Russia Today is not the media. It is noteworthy that French journalists, public organizations, the Secretary General of the Council of Europe England, Amnesty International, etc. do not come to mind to make a statement about the attack on freedom of speech. For all these of "Russia Today" have the freedom of speech is very vague relationship. Statements of Macron – a great argument for all the European officials and institutions that pretend not to understand the reasons and implications of hybrid war and information component of the RF war against the entire civilized world," – wrote Gerashchenko.
According to her, Ukraine must now take up the anti Russian propaganda in the Donbas, blocking all the sites ORDO that violate Ukrainian legislation, sow ethnic hatred, act against the territorial integrity and sovereignty of Ukraine.
Yesterday Emmanuel macron at a joint press conference with Russian leader Vladimir Putin said that was not allowed by the Russian media, Russia Today and Sputnik to his electoral headquarters during the presidential campaign, as they act as a propaganda Agency.
In turn, the chief editor of the Russian Sputnik and Russia Today Margarita Simonyan was indignant with the statement of the President of France and called it the word bad manners and cheap vaudeville.
Comments
comments