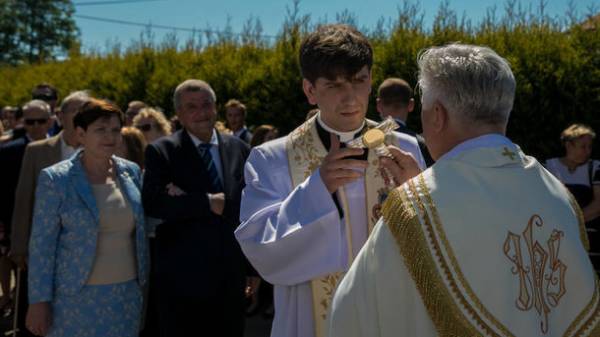 The eldest son of Polish Prime Minister Beata Szydlo, Timoteus Saturday was ordained a priest of the Roman Catholic Church. It is reported by Life with reference to Waborcza.
The ordination took place at the Cathedral of St. Nicholas in Bielsko-biała, Silesian Voivodeship.
After the service, Beata Szydlo husband congratulated son.
"We are very happy and wish Timotheus to, as he said, God has done everything possible to make it to the end of life was in the priesthood," said the Prime Minister.
Together with Timotheus Szydlo priests were ordained 13 candidates who were trained in the Seminary in Krakow with the son of the Prime Minister.
A 54-year-old Szydlo has another son — a 22-year old Blazej.
Comments
comments