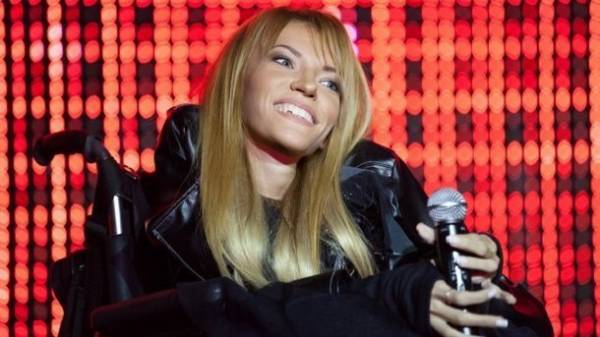 Russian singer Yulia Samoylova, who will play Russia at the Eurovision song contest in Kiev, was in the database of the site "Peacemaker".
"The peacemaker," notes that she came to them because of the illegal trip to the occupied Crimea concerts.
"Samoilova official violated the procedure of crossing the border temporarily occupied by Russia (the aggressor) of the Autonomous Republic of Crimea, as it was not used the only legal way to get to the Peninsula via one of the 3 checkpoints on the administrative border of Kherson region and AR Crimea," reads her bio on the "Peacemaker."
Also in one of the posts in the social network, dated March 2, 2014, the singer openly supported the annexation of Crimea and claims that the West is trying to divide the peoples of Ukraine and Russia.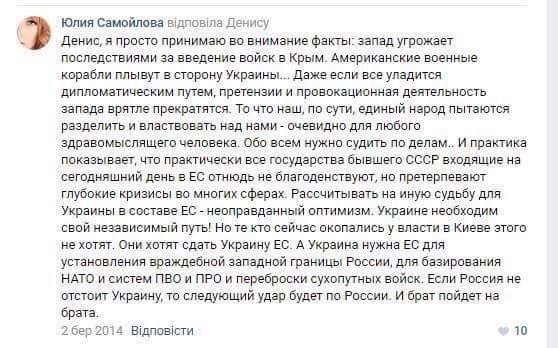 As it became known, Russia at the international musical contest Eurovision-2017, which will be held in Kiev, will present the singer with disabilities Yulia Samoilova.
The security service of Ukraine will check the accuracy of the information about possible visit of Russian singer Yulia Samoilova in the Crimea occupied by Russia and then decide on its admission or non-admission to Ukraine.
In turn, the Kremlin confirmed the visit to occupied Crimea by the Russian participant of Eurovision-2017 Yulia Samoilova. Peskov said that the artists are in the Eurovision song contest "sing, not make political statements".
Comments
comments