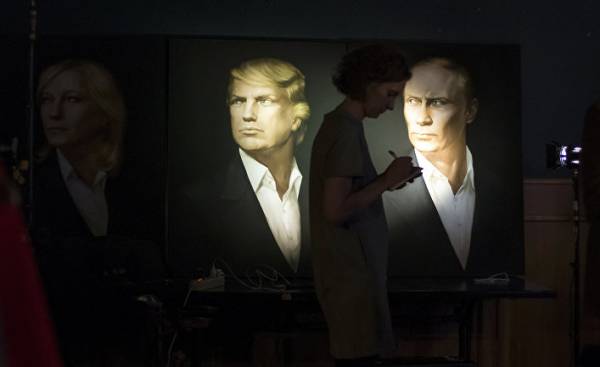 After trump during his visit to the middle East has concluded an agreement for the sale of arms by a significant amount, Putin also moved to action. The Moscow leadership took a decision on cooperation with Iraq, Iran and Syria in the fight against terrorism.
Recently in the Russian town of Zavidovo, on the initiative of the Secretary of the Russian security Council Nikolai Patrushev and his Iranian counterpart Ali Shamkhani held a meeting of representatives of national security structures of Iraq, Iran, Syria and Russia. At the meeting discussed the latest developments in the region. The participants stated that the liberation of the cities of Fallujah and Mosul in Iraq, Aleppo and Palmyra in Syria does not mean that the terrorists finished, and agreed on the need to develop a military concept for sustainable success in the fight against terrorism.
Long-term strategy
Diplomatic sources, who provided the newspaper information on this subject, said that the sides agreed on close cooperation in the fight against terrorism in Syria, and commented on it: "In the future, the decision on long-term cooperation will create in the region a political-military Alliance Iraq — Iran — Syria — Russia".
Including against countries in the region
At the meeting it was underlined that "the success of combating terrorism in Syria requires the neutralization of the effects of unlawful interference of some States, whose activity leads not only to complication of the overall situation in the country, but also allows terrorist organizations to strengthen their positions". Ali Shamkhani said: "the more success a fighter against terrorism, the more effort is taken by terrorists for arming these groups." Sources expressed the view that the block will be confront not only ISIS, "al-Nusra Dzhebhat" (banned in Russia — approx. ed.) and other similar terrorist organizations, but also nearby countries, in which Sunni-majority population. As noted, this move of Moscow aims to prevent vkladyvanii in the region of the United States, Israel, Western countries and even Turkey.
Comments
comments