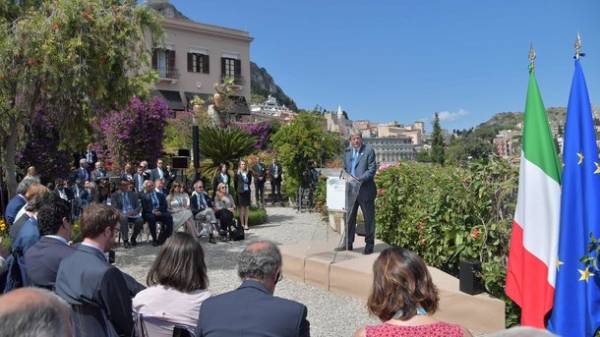 The heads of state and government of the countries "the Big seven" (USA, UK, Canada, France, Italy, Germany and Japan) believe the implementation of the Minsk agreements by all parties the only way to resolve the conflict in the Donbas. This is stated in the final communiqué of the G7 summit, which was held at the Italian Taormina, Sicily.
"Long-term settlement of the crisis in Ukraine can be achieved only through full compliance by all parties with their obligations under the Minsk agreements. We support the efforts of the "Normandy group" and endorse the multilateral attitude of the OSCE to de-escalate the crisis," – said the leaders of the "Group of Seven".
As reported, the G7 leaders have declared non-recognition of the annexation of Crimea , and expressed readiness to strengthen sanctions against Russia.
Comments
comments