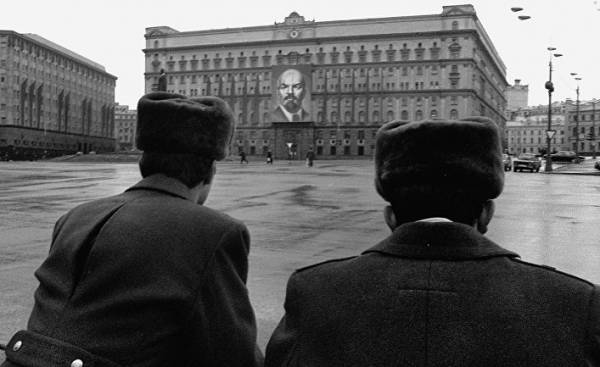 Let's remember about Emil Gilels, and today Russian is considered the most distinguished pianist of the Soviet era. Gilels first won in the international competition abroad (Brussels, 1938), and he was the first one released abroad after Stalin's death, to restore cultural ties and making solid dollars for the state Treasury, of which he got only a few cents. Having received international recognition, Gilels made countless records. Among them, the outstanding performance of two piano concertos by Brahms in a recording Studio Deutsche Grammophon, as well as the magnificent "Lyric pieces" by Grieg. His interpretation is so soulful that I use them to demonstrate the ineffable differences of the brilliant artist from all the others. While abroad, Gilels played the role of Homo Sovieticus, the Soviet man. But at home he was subjected to persecution.
Two representatives of the goddess of retribution stood between this great artist and his right to a serene life — his main rival, Sviatoslav Richter, and his son-in-law Leonid Kogan. Richter was considered to be outside of Russia, the excellent pianist — free as a bird and has an incredible imagination. If Gilels has always followed the party line, that Richter did what he wanted — he refused to sign the Kremlin is composed manifestos and away from their caretakers from the KGB, sending them to the bars with a dubious reputation in Paris and in Berlin. He for himself was the law, as well as a living reproach for a quiet, attached to his wife Gilels who tried to live without creating any problems.
At the first Tchaikovsky competition in 1958, they were both members of the jury. Richter put the highest marks to van Cliburn (Van Cliburn) and lowest everything else. Scared Gilels went to the Minister of culture with the question of whether an American can win the contest. The Minister of culture has addressed this issue to the head of the Communist party of Khrushchev, who gave a positive response.
Richter sometimes publicly praised Gilels, making it half in jest. I was told that Gilels never never said a word about Richter — either publicly or privately. He just couldn't. This person was blocking his sun.
More problematic for Gilels was a mole in his own family. His sister Elizabeth was married to Leonid Kogan, a phenomenal violinist, who also was a spy and worked for the KGB. It was an unusual thing. Basically, the Lubyanka used informers at a lower level, and they reported information about the soloists and conductors, but Kogan has compromised its relations with some American guests, and he was threatened with Siberia if he refused to spy. So he became an informant.
Mstislav Rostropovich, who played in a trio with Kogan and Gilels, refused to continue the cooperation when he learned that the violinist made a report about one of their joint tour. Other musicians began to watch their words when Cohen was near. Gilels, Gilels poor, had to be careful about the fact that he spoke in the circle of his own family.
There was no place where he could feel safe.
We don't know how all this affected the Gilels or Kogan, but it was difficult. One Russian musician told me that the relationship between Gilels and his sister was never good and that ultimately, he's kind of a perverse way began to consider Kogan's "very worthy."
They both died early, and it happened under strange circumstances. Kogan was 58 years old when he had a heart attack — it happened in the train, bound from Moscow to Yaroslavl. Go persistent rumors that he was murdered. 68-year-old Gilels had died during a visit to a Moscow cardiology center. Richter is, of course, was Richter — was told that Gilels was killed as a result of the injection of wrong medication.
Shortly before the Israeli conductor URI Segal (Uri Segal) met with Gilels in Sweden. "He was pale and looked shaken, says Segal. — A trembling voice he said, "They're killing me. Look — my hands are shaking. As, in their opinion, I will now play at the concert?" The KGB exerted pressure on him.
There was a "rat-sources", always and everywhere, and even with the current distance and the presence of archives it is impossible to understand what an artist they could compromise and how it occurred. Two months ago on one Polish website published a dossier, from which it follows that the Polish composer Krzysztof Penderecki — presumably — "has been used in the operational work" of the Communist secret services during his frequent trips abroad.
Penderecki immediately issued a denial, and denied such cooperation. After a few hours — so react the social network is a Scottish composer sir James Macmillan (James MacMillan Sir) published in a Twitter message that, according to Pope John Paul II, Penderecki was a spy. Far be it from me to doubt the words of any Pope, but how the hell could he know about it? A terrible result of all of these games during the cold war is that anyone can start a rumor, and nothing to refute.
Every musician is faced with the "state bodies", we cannot know which of them showed weakness and surrendered. My mind preserved the picture a closed room where the members of a piano trio, a string Quartet or a Symphony orchestra look around and ask the question — who of my friends is going to betray me? This is the final epitaph about the Soviet culture.
Comments
comments