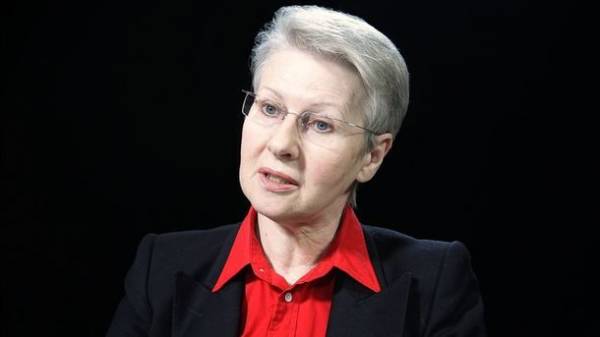 Russian political scientist Lilia Shevtsova believes that at the present time in the United States is in the process of discrediting the presidency of Donald trump and the accumulation of preconditions for impeachment, writes "Obozrevatel".
Answering the question of whether to consider the facts of leaks of classified information by reason for impeachment, she said, "Hardly. But accumulate other, more important things to this process."
In this context, Shevtsova reminded about the latest scandal involving "a key adviser to trump, his son-in-law Jared Kushner", which "became the subject of an investigation about his links with Russia."
By estimations of analyst, "likely to continue the accumulation of prerequisites for the possible impeachment of trump, which consist of lying and obstruction of justice. And that trump and his team in bulk! This is really serious."
At the same time she noticed that currently it is impossible to tell if they'll lead to impeachment. "As long as that is going to discredit the presidency, trump. And he himself becomes the object, which begins to cause both confusion and bewilderment. He had only to look at the leaders of the countries-members of NATO, who giggled and looked at each other during his speech at the headquarters of NATO", – said Shevtsova.
She added that Trump also "difficult to control your tongue". "The impact that he became the epitome of both television and virtual reality, which requires incessant torrents, and not necessarily meaning," suggested the analyst.
Comments
comments