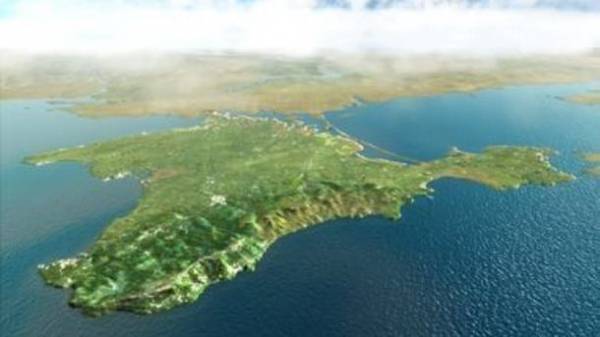 The return of the Crimea will not be by military means, and it will decide the fate of a number of countries at the negotiating table. This opinion was expressed in interview "" the leader of the Crimean Tatar people, Deputy Refat Chubarov.
He believes that the issue of the Peninsula will be decided by special regional or world conferences.
"I see the return of the Crimea in the result of military and diplomatic actions. But I also understand that participation in the future of Crimea will adopt a number of powerful players. I think they will just use the Crimea as one of the tools, including for satisfaction of their interests. It is not necessary to encroach on the Peninsula. It may be political interests, and regional. It is the United States, European Union, Turkey, Ukraine, Russia. Georgia, Romania, Bulgaria. Why not? Is the black country… They will all have different weights. Don't have to be like that. Possible large list of countries or regional organizations created by a different formula. The same EU or, say, NATO. And each of these players will announce their approaches, principles. And some will give motivation for why Crimea should belong to one country or another. I will be talking about Ukraine and Russia", – said Chubarov.
See also: Occupation of Crimea undermines the situation in the black sea region
He noted that, despite the obvious advantage of Ukraine in Crimea to Russia, the international community can ignore international law for the sake of achieving some kind of compromise.
"And in this situation, to those motives that will be used by Ukraine regarding the inviolability of borders, territorial integrity, you can add a heavy duty argument: the right of indigenous people to self-determination. None of the other countries who in one form or another, will be to make a claim, there is no way to make such important argument," – said the MP.
Recently Refat Chubarov said that in order to deliver a crushing blow to Russia and to compel it to capitulate, the international community must take radical steps against Moscow is to isolate the Putin regime and strengthen for maximum economic sanctions.
Comments
comments