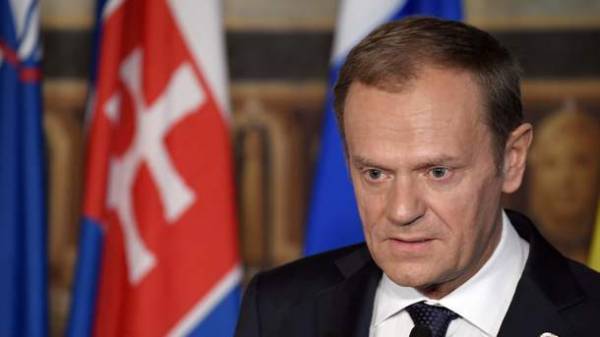 European Council President Donald Tusk said Friday that the meeting of leaders of the countries "groups of seven" in the Italian city of Taormina intends to make an appeal to them to continue the policy of sanctions against Russia.
"Since holding our last summit in Japan we have not seen anything that would justify a change in this policy in relation to Russia, so I will call on other leaders (G7 – Ed.) to continue this policy," he said at a press conference before the meeting.
"I hope that the G7 will demonstrate unity in the conflict in Ukraine, – said Tusk. The solution to this conflict can only be achieved in case of full implementation of the Minsk agreements".
Earlier it was reported that the U.S. in the summer can impose new sanctions against Russia.
Comments
comments