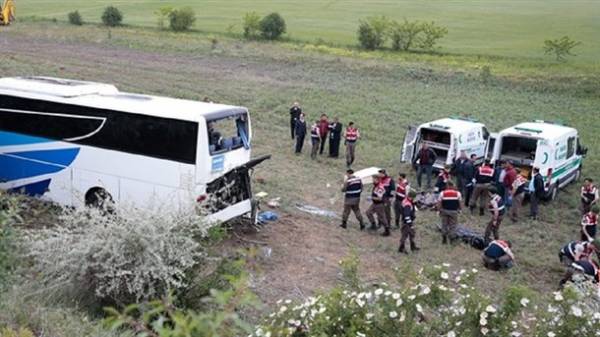 Eight Turkish citizens were killed and 32 were injured in a major accident with a bus in the province of Ankara, said the provincial administration, reports RIA Novosti.
According to authorities, the incident occurred this morning.
"A passenger bus, carrying out flight Kastamonu – Ankara, got in an accident due to the fact that the driver fell asleep at the wheel. Eight passengers, Turkish nationals, were killed on the spot, 32 were injured, 11 of them are in serious condition", — is spoken in the message.
It is noted that the wounded sent to hospital and began an investigation.
Earlier it was reported that 17 people were injured in another road accident with bus in the province of Balikesir in Northwest Turkey.
Comments
comments