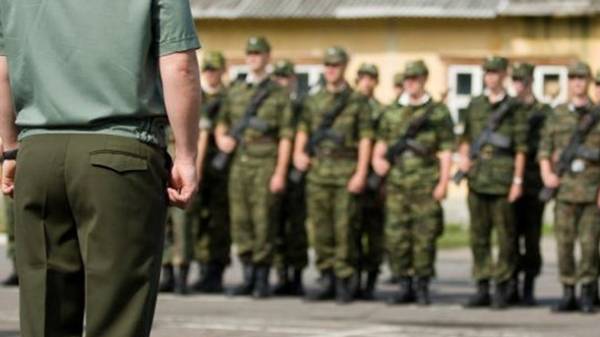 The legal service of the Armed forces of Ukraine has clarified a number of provisions of the military service of persons of officers in 2017.
As reported on the website of the Ministry of defense of Ukraine, at the call of the officers will undergo mandatory three-month training at training centres of the APU, and then will be assigned to the primary officer positions in the unit who are not involved in the military RAID on the territory of Donetsk and Lugansk regions.
"Officers of the specified categories will not be involved in anti-terrorist operation forces without their personal consent and the conclusion of the Treaty", – stressed in the defense Ministry.
In 2017 the military service at the call of those officers can be called to persons under the age of 43 years, have undergone a full course of military training on program of preparation of reserve officers (graduated from the military departments) with higher education (minimum bachelor), and which has the primary officer rank.
The call will occur on an equal footing for both men and women, indicate in the Ministry of defence. Engaging designed to the military forces and means of special operations in the Donbass will only occur after the passage of mandatory training in higher military educational institutions (duration 3 months).
In accordance with the order of the term of military service at the call for those officers is 18 months. The beginning of military service by conscription is the date of sending military personnel in a military unit of the district (inter-district) of the military Commissariat. Expiration of service is the date of exclusion of soldiers from the rosters.
After receiving the agenda of the call to military service reserve officers are required to arrive at a certain collection point and within the time specified in the subpoena. In case of absence of the reserve officers without good reason, they are responsible in the manner prescribed by law. A good cause for the failure to appear at the point of collection should be documented. The conscription of reserve officers is carried out after the mandatory medical examination. The results of the medical examination for military service shall be persons fit for military service for health reasons.
With regard to deferment of the military service of officers, it is provided to persons solely on the decision of the attestation Commission of the regional military Commissariat on the grounds defined in article 17 of the law "On military duty and military service": family circumstances; health; education; to continue professional activities.
Comments
comments