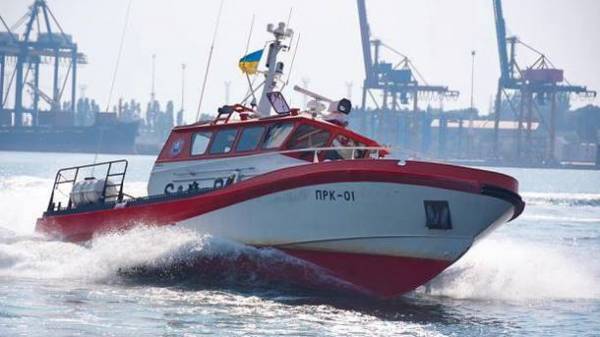 Russian ship near Skadovsk attempted to seize Ukrainian rescue vessel, which is conducting exercises. About it reports a press-service of the Ministry of infrastructure of Ukraine.
It is noted that the incident occurred on April 24. The rescue Marine search and rescue service in the Black sea near Skadovsk carried out military exercises, while the Russian ship decided that the Ukrainians are not in its territorial waters, tried to force on the radio the ship to stop. In turn, the team of Ukrainian boats prevented the capture of the vessel refusing to comply with the occupants and explained to them that they are in Ukrainian territorial waters.
In turn, the Minister of infrastructure Vladimir Omelian praised the Ukrainian crew of the ship that have not succumbed to the provocation of the Russians.
"Our crew showed confident performance. Despite calls by the international community, the Russian military continue to resort to violations of the Ukrainian borders, at sea and in the East of Ukraine. Their saber rattling doesn't scare us. The occupied territories return under the Ukrainian control. The bravery of our rescue, of course, will be marked. I am proud of their actions, and admire the patriotism and devotion of all Ukrainians, giving a fitting rebuff to the enemy – both on the frontline and in everyday life," said the Minister.
We will remind, on January 27 of this year it became known that the diving ship "Pochaiv" naval forces of Ukraine shelled Russian snipers captured a drilling platform of "Chernomorneftegaz".
Comments
comments