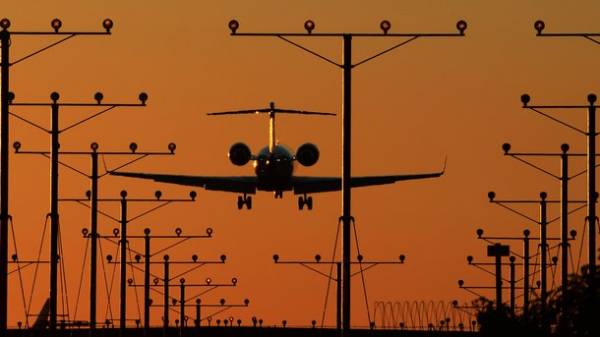 The flight from Mexico to UK airlines Thomson was cancelled due to the failure of the pilot learned that a passenger found on Board Wi-Fi network called "jihadist Cell", reported the Sun.
"When I was in my chair, I noticed a Wi-Fi network associated with jihadism. I turned to the crew member, he took my phone to the cockpit", – quotes the words of a passenger, RIA Novosti.
The crew started to check, but passengers began to deny his involvement in the creation of the ill-fated Wi-Fi network. Without achieving results, the aircraft commander called the police. But law enforcement officers failed to evaluate the network owner.
Among the passengers began to emerge panic, one of the women started crying and demanded to release her from the plane.
The search for the mysterious Creator of the network continued for several hours until the "jihadist Cell" suddenly disappears. Despite the good news, the pilot still refused to fly, and the flight was cancelled.
Tortured passengers were told to stay in hotels, to fly to Britain the next day.
Recall that the evening of may 22 in the complex "Manchester arena" during a concert by American singer Ariana Grande was a terrorist attack. Undermining was carried out by a suicide bomber, Salman Abedi.
According to recent reports, killed 22 people, including 12 children. Responsibility for the attack claimed by the terrorist group "Islamic state". British police have arrested seven people suspected of organizing the explosion.
Comments
comments