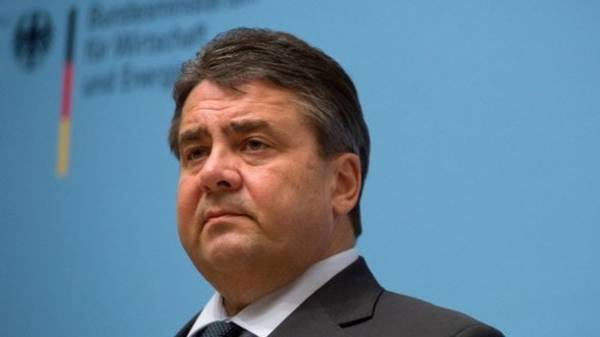 Foreign Minister of Germany, Sigmar Gabriel on Wednesday, June 28, urged Ukraine and the Pro-Russian militants in the Donbas continue "bread truce", as this may help to find a political solution to the conflict.
The Minister said at a joint with his Russian counterpart Sergei Lavrov press conference in Krasnodar, reports Deutsche Welle, citing Reuters.
"I still have no one humanly could not explain why (a truce – the edition) is done only at the time of harvest," said Gabriel.
The Minister also considers it important to prevent any deterioration of living conditions in the Donbass, and added that Germany is ready to help with the reconstruction of the region.
During a press conference in Krasnodar, Sigmar Gabriel, also called for reduced military spending in the world and avoid a new arms race between Russia and the United States. The German Minister assured that the NATO troops stationed in the Baltic States are not Russia's threats. Gabriel also called as soon as possible to meet Russian President Vladimir Putin and U.S. President Donald trump. In particular – to discuss the situation in Syria.
As earlier reported, Gabriel said that Berlin has no reason to be optimistic about the situation in the Donbass. However, he promised continued efforts for peace in Eastern Ukraine.
Comments
comments