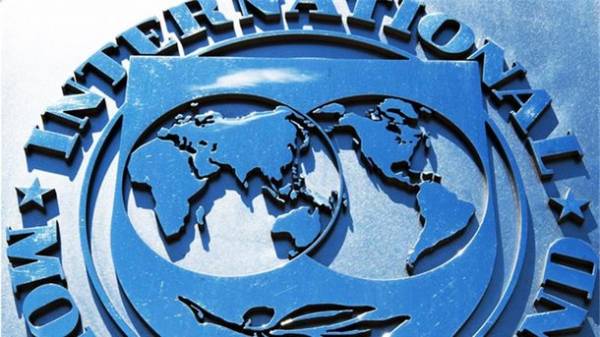 The mission of the International monetary Fund (IMF), led by Ron van Roden on the results of a ten-day work in Kyiv reported on fruitful discussions with the authorities regarding pension and land reforms, reviving the privatization and to ensure concrete results of anti-corruption efforts.
"There has been significant progress in the overall understanding of the defining components of these activities", – stated in the mission of the Foundation following his visit to Kiev.
According to the IMF, further technical work is needed in some areas so that the text of the relevant laws were generally consistent with the goals of the reform
"Providing parliamentary support for these bills is a necessary step towards the completion of the fourth review (program eff EFF – Ed.)", – it is noted in the mission report about the work results.
As noted in the Fund, the mission held fruitful discussions with government officials regarding reforms needed to improve productivity, attract investment and strengthen public finances.
"As provided by the program, these discussions focused on pension and land reforms and on the measures necessary to revitalize the privatization process and ensure concrete results in the anti-corruption efforts", – stressed in the IMF.
As reported, the IMF representatives earlier expressed confidence that the continued implementation of structural reforms in accordance with the Memorandum will allow to successfully obtain the fifth tranche of the extended Fund (EFF). Confidence in the receipt of the fifth tranche of the IMF in 2017, expressed and acting head of the NBU Jacob Smoliy.
On 3 April, the IMF approved the allocation of Ukraine the fourth tranche of the extended Fund in the amount of $ 1 billion. Money started to arrive at the NBU on 5 April.
The entire program provided Ukraine with about $ 17 billion, of which Kiev has already received 8.7 billion dollars.
According to calculations of the international rating Agency S&P, the next tranche of the IMF, as well as the related funding from external donors is likely to come to Ukraine in the second half of 2017 – provided that Ukraine makes progress in carrying out key land and pension reforms.
Comments
comments