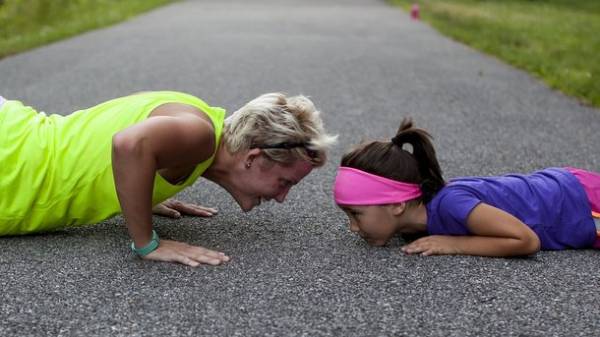 Often in hot weather people miss a workout, arguing that poor health after the study. However, with the right approach, such training can bring pleasure and benefit to your health, writes 24tv.ua. Five tips on how to facilitate sports activities in the hot season, made the website PureWow.
A cold shower
A cool shower before you exercise will reduce the body temperature, which increases during exercise. This technique is also able to protect the body from overheating.
Choose clothing that "breathes"
Summer should choose loose clothes for training, because you will sweat more than usual. Also it is better to choose light colored clothing such as white or blue, because black color is very hot in the sun and you will be hotter.
Sunscreen
In the summer, even when the weather is cloudy, the sun's rays are very hard on our skin. So as not to burn, it is better to use protective sprays or creams.
Drink water
Morning is better to start with clean natural water and drink it a lot. During a hot day is not enough to use the liquid only before and after exercise. If you know that today you will have to train, drink 500-700 ml of water every few hours.
Not peregruzhateli
In summer it is better to reduce their habitual training. For example, instead of 20 squats better to do 10. High temperature gives an additional burden on the body, and if your classes are too intense, training can not go on favor.
Earlier, British scientists have found the dangers of short-term abandonment of the sport.
According to researchers, the two week break in regular exercise can trigger metabolic changes, leading to an increased risk of developing chronic diseases, particularly diabetes mellitus type II and cardiovascular diseases and risk premature death.
Comments
comments