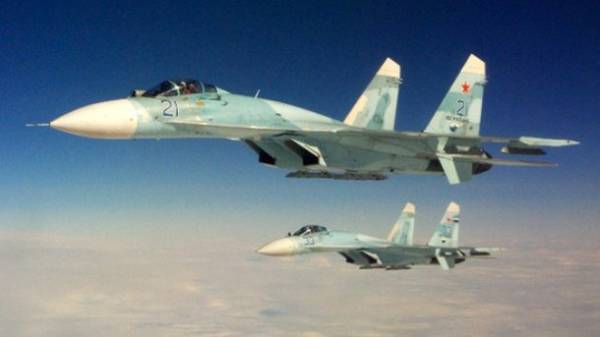 Russian su-27 fighter made a dangerous rapprochement with the American aircraft over the Black sea, flying beside him seven yards. This was announced by the representative of the United States Navy captain Pamela Kunze, reports "Correspondent" with reference to the channel NBC.
It is noted that the dangerous maneuver was carried out on 9 may.
According to Kunze, the American reconnaissance aircraft P-8A Poseidon made a regular mission in international airspace over the Black sea when Russian su-27 slipped near the Americans just seven metres.
However, as noted by the commander of the American aircraft, the interaction between the two aircraft was safe and professional.
Note that this is not the first similar incident with participation of Russian and American aircraft and ships. For example, in February of this year , the United States expressed concern about the rapprochement of the Russian military aircraft with the American destroyer USS Porter in the Black sea.
Comments
comments