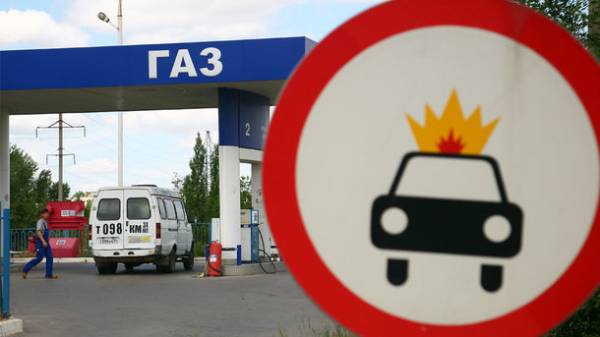 In may 2017 Ukraine imported 32.8 thousand tonnes of liquefied gas( LPG) from Russia, which is 51% lower than a year earlier and 46% less than in April. This dramatically increased gas supplies from Russia, writes OilNews.
The decline in Russian supplies, experts associated with the new order of export of LPG from Russia. May 1, 2017 the export to Ukraine must undergo a mandatory agreement with the Federal service for technical and export control of Russia (FSTEC). At the moment it is known that this was the exporter of gas, "Rosneft" in Ukraine, the company Proton Energy Group S. A. On account of its delivery in may of 26.2 thousand tonnes of LPG in Ukraine.
The remaining volumes have Russian "LUKOIL", "SIBUR" and "Gazprom". According to traders, these exporters were placed into the April volumes.
The fall of the Russian export was compensated by growth of import from Belarus. In may 2017 with a received 50.1 thousand tons of gas, which is almost twice more than in April 2017 and 74% more than in may 2016. The experts of "Consulting group A-95" note that Belarus for the first time in years of observation have surpassed the Russian Federation on volumes of gas supplies to Ukraine.
"The result of a new order of export of gas from Russia was not only the strengthening of Belarusian suppliers, but the decrease in quotations in Brest due to oversupply from Russia. This triggered a fall in wholesale prices in Ukraine, which have sunk to the petrol stations," – said the expert, "A-95" Artem Kuyun.
According to preliminary information, taking into account the forecast of domestic production at the level of 35 thousand tons of gas balance on the national market in may is expected to reach 130 thousand tons.
Earlier, experts predicted that in the near future the price of LPG can be reduced by 50 cents per liter.
Comments
comments