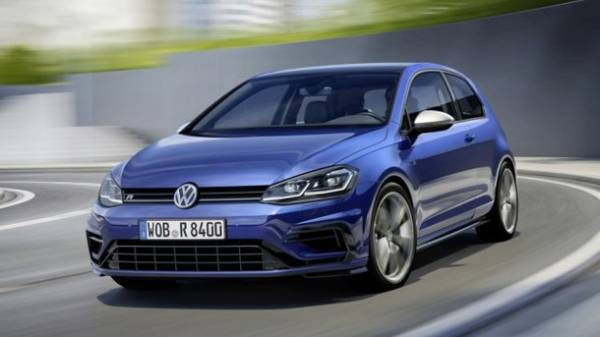 In April, the Volkswagen Golf was able to regain the title of leader in the European market, despite the biggest drop in sales compared to year-ago result.
Last month, the EU had registered 35 thousand new cars Volkswagen Golf, which is 28.1% less compared to April of 2016, says Kolesa, citing a report of the Agency Jato Dynamics. Thus, Golf was again the top selling car on the "old-world" market. In March 2017 the title "German" selected compact Ford Fiesta.
Second place in the list of the most popular among Europeans car was Renault Clio in April was 26 thousand of these machines (-7,1%). The three leaders by the end of April 2017 closes the Volkswagen Polo hatchback (24.8 thousand units, -11,4%).
Also in the TOP 10 in April were: the Volkswagen Tiguan is 19.9 thousand units (+71.6 per cent), Peugeot 208 – 19,3 thousand units (-15,7%), Opel/Vauxhall Astra– 18.4 thousand pieces (-8,3%), Opel/Vauxhall Corsa– 18,1 thousand units (-14,2%), Ford Fiesta– 17,9 thousand units (-20,4%), Citroen C3 – 17,5 thousand units (+48.1 percent) and Skoda Octavia – 17.3 thousand pieces (-15,4%).
Comments
comments