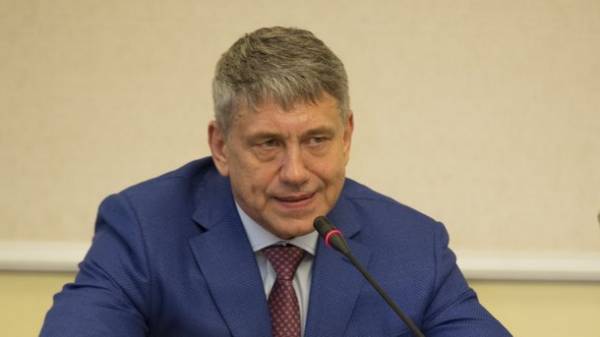 Ukrainian information space is deformed, and the society imposed a number of myths about the energy blockade of Donbass. This was stated by Minister of energy and coal industry of Ukraine Igor Nasalik.
The Minister listed the main misconceptions that are imposed on the Ukrainians, and refuted them.
Myth # 1. The government has done nothing to diversify the supply of anthracite coal group
Nasalik said that now in Ukraine four projects on diversification of coal-anthracite (group "a"):
already implemented translation of the 2nd and 5th units zmiivska TPP coal group "G". This helped save 1 million tons of coal.
the second project concerns the line "Zaporizhzhia NPP – Kakhovska plant." "Only three months the introduction of the project and the project will be introduced in March, the month the savings is 750 thousand tons of coal, calculated Nasalik.
implemented project transmission line "Rivne NPP – Kyiv substation, which resulted in a saving of 1.4 million tonnes of coal, anthracite;
construction of unit No. 3 at the Dniester PSP, which would save 700 tons of coal.
Just the savings from the diversification projects, which have already been implemented or are being implemented, amounts to 3.5 million tons of coal.
Myth # 2. The government and the energy Ministry did not prepare for the autumn-winter period
"There is a 30 day embargo. The load on the thermal system in may-August of 2016 and during the autumn-winter period is virtually identical, even in summer were higher by 10-15%. We actually had two heating seasons. Six nuclear power units were in maintenance in the summer and heat generation covers summer base, which should close the nuclear industry. Had failed warehouses in may 2016, when it was necessary to use thermal generation. But in January, the warehouses were already 2.2 million tons of coal – that is, in winter, we not only worked on coal, but also increased reserves," said Nasalik.
Myth # 3. A state of emergency in the energy sector, introduced to begin rolling blackouts
The purpose of the emergency measures in the electricity sector – to minimize the likelihood of rolling blackouts for consumers, said Nasalik.
"We were able to reduce the testing of anthracite coal from 36 thousand tonnes to 12 thousand tonnes to date. The goal is to reduce the generation of group "A" and increase nuclear power generation, in the forecast balance for March is 59%. We would not be able to replace thermal generation, if we have not worked in a regular mode Tomka," said Nasalik.
Myth # 4. Ukraine must pay according to the "Rotterdam" and overpay
According to Natalika, the difference between the price at which now buys coal Ukraine, and the price according to the "Rotterdam" is 15 billion UAH for four months. "That is no overpayment no," said Nasalik.
In addition, the Minister recalled that the Donbass – it is Ukraine.
Comments
comments