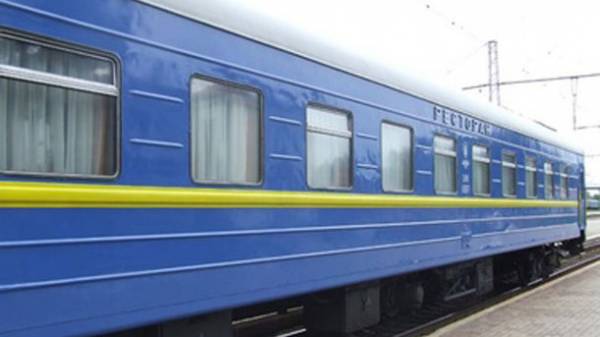 At the meeting of the Council of national security and defense Council (NSDC) of Ukraine has not addressed the issue of the termination of passenger rail services between Ukraine and the Russian Federation. This was reported in the press service of the NSDC.
"The question of the cessation of passenger transportation by rail in Russia at the meeting of the Council was not considered", – is spoken in the message.
As reported in the Russian media that Ukraine is allegedly planning to discontinue a railway passenger service with the Russian Federation. The source noted that the pretext for this decision will be the reluctance of "Russian Railways" (RZD) "to stop passenger transportation in Russia from the zone of hostilities and, in particular, from Donetsk, which violates the sovereignty and territorial integrity of Ukraine."
In "Ukrzaliznytsia" later noted that he did not consider the possibility of terminating passenger railway communication with Russia.
Comments
comments