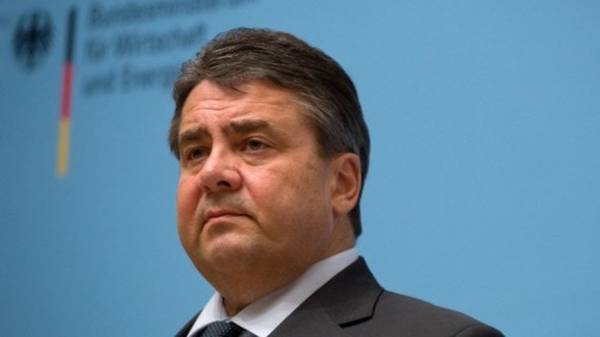 Foreign Minister of Germany, Sigmar Gabriel, on the eve of the NATO summit spoke against the participation of the Alliance in military operations against the terrorist organization "Islamic state", reports the German newspaper Frankfurter Allgemeine, reports Inopressa.
"Military operations are not NATO's job. It is a defensive Alliance," – said the diplomat. However, the German foreign Minister supported by the fact that the Alliance will participate in the international coalition against ISIS, which presents more than 60 States. "All 28 countries participating in NATO and coalition against ISIL. And so the entry of NATO as an organization is illogical," said Gabriel.
NATO, as emphasized by the publication, joins the international coalition against ISIS* after long pressure from Washington. According to diplomats, on Wednesday, the members of the Alliance approved plans, and on Thursday it confirmed at the NATO summit. In particular, the partners agreed to expand intelligence mission "AWACS" to support coalition against ISIL*. Also, the US government announced that President Donald trump would be "very serious" to require States-NATO members increase spending on defense.
In the past, NATO, adds the Frankfurter Allgemeine, has provided support to the coalition with training Iraqi soldiers and intelligence missions "AWACS". In addition, stationed on the territory of Turkey, NATO planes patrol the airspace over Syria and Iraq.
Informed the Secretary General of the Alliance Jens Stoltenberg said that NATO will not join the international coalition against the terrorist group "Islamic state".
"Stoltenberg's coalition against ISIS: NATO will continue to support but will not participate in the fighting. It was not a request", – stated in the message of the speaker.
Comments
comments