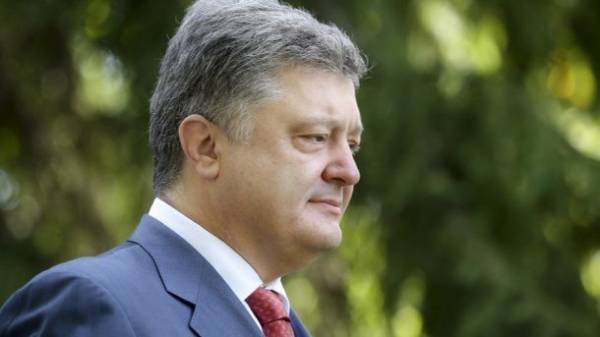 The President of Ukraine Petro Poroshenko blamed for the corruption of the Ukrainian society to the Soviet past and finds that the country has reached a "brilliant" success in the fight against corruption and reforms. He said this in an interview with French newspaper LeFigaro, the translation of which publishes Inosmi.
To the question, why is it so difficult to eradicate corruption in Ukraine, Poroshenko said: "She comes from afar — from the Soviet system of corruption, which were deeply rooted in society and in the minds of everyone."
In addition, Poroshenko said that Ukraine, despite the war, has achieved some success in the fight against corruption.
"I would argue that we have achieved brilliant results in the fight against corruption and in the reforms that have affected all sectors of our economy and society. It is not easy to reform in a country at war. Yet, that is exactly what we managed to do. We stabilized the inflation, restore economic growth and reduce the budget deficit", – said the President.
As reported, according to a study conducted by the auditing company Ernst & Young, Ukraine was in first place for the level of corruption among 41 countries in Europe, Middle East, India and Africa (EMEIA).
Comments
comments