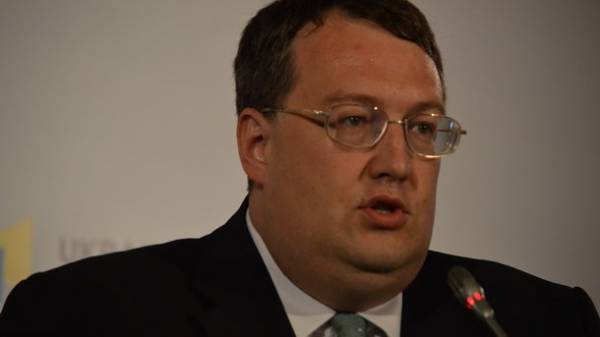 Performance on removal of inviolability from the people's Deputy from the group "Vidrodzhennya" Gennady legumes can be withdrawn from Parliament, if he will pay the proper amount of taxes. This was said by MP from the faction "people's front" Anton Gerashchenko.
"He (the MP Beans. – Ed.) was charged under article 212 "Evasion". This article provides that if the person who is accused of tax evasion, tax fully repays the debt he none criminal matters. Then representation will be withdrawn. Let him pay the money in the budget", – Gerashchenko told reporters on Wednesday, may 24, in Kiev.
Earlier on Wednesday, reporting in the Verkhovna Rada, the Prosecutor General of Ukraine Yuriy Lutsenko said that the Beans I agree with sane in his guilt by the Prosecutor General of Ukraine by the irregularities in the payment of taxes and willing to pay $1 million in unpaid taxes.
"Just what I said that the people's Deputy of Beans agree with this notice and is willing to pay to the state Treasury more than 1 million dollars in unpaid taxes, and I think this is an excellent example of purification of the Verkhovna Rada", – he said.
The attorney General has informed that has already been validated electronic Declaration 35 deputies, according to him, no violations discovered.
"We together with the State fiscal service has already checked and 35 in the audience can already sleep: their Declaration correspond to all documents. In relation to a few tens of people's deputies passes the test of the State fiscal service," – said Lutsenko.
As it became known today, the idea of granting consent to criminal prosecution Gennady legumes submitted to the Supreme Rada of Ukraine, but the relevant Committee before it reported.
Comments
comments