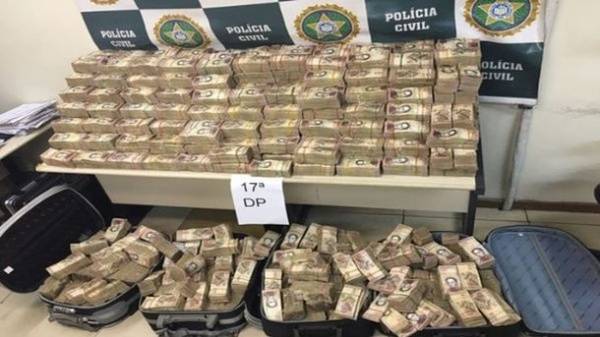 Brazilian police confiscated millions of Venezuelan bolivars in one of the favelas of Rio de Janeiro, said on Monday the channel Telesur.
According to local authorities seized about 40 million bolivars. According to the official fixed exchange rate, this amount is equal to four million dollars, but in reality on the black market they are estimated at only about 13.5 thousands of dollars.
The money was Packed into dozens of bags. They were hidden in cars owned by local leaders of the drug mafia.
In February of this year, police in Paraguay seized at least 25 tons of banknotes, the Central Bank of Venezuela, tucked away in one of the houses in the city of Saltos del Guaira, on the border with Brazil. Experts do not exclude that the Venezuelan money can be used to buy dollars on the black market of Venezuela or for counterfeit counterfeit dollars, because of the high quality of the paper in the Venezuelan bills.
In mid-December, 2016 Venezuelan President Nicolas Maduro announced the termination of treatment within 72 hours 100 bill bolivars, the value of which on the "black market" was then equal to just about 2.5 cents. But then, the circulation of banknotes was extended until January 2, then until 20 January to 20 February and end 20 March.
Central Bank of the country announced the release of six new bills from 500 to 20 thousand bolivars, which are gradually introduced into circulation. Venezuelan authorities refuse to recognize the objective depreciation of the national currency, accusing it of right-wing forces allegedly attacking her with "metabolic mafia" at the behest of Washington and Miami.
Comments
comments