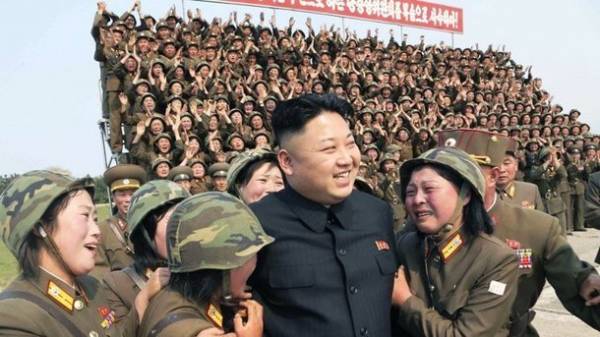 The US President Donald trump may hold a meeting with North Korean leader Kim Jong-UN only when it will go to the United States. This was stated in an interview with ABC television, the US Ambassador to the UN, Nikki Haley, reports RIA Novosti.
According to her, the American leader does not mind meeting with his North Korean counterpart NGO to do this, he must make concessions.
"This is not the way to hold a meeting with the President, because he sure won't do it. I can tell you, he (Kim Jong UN edition) can sit and to put forward any conditions. Until then, unless he goes on our terms, we will not meet with him," said Haley.
We will remind, on may 1, Donald trump declared that is ready to meet with the leader of North Korea, but "the right circumstances".
In turn, the U.S. Secretary Rex Tillerson declared that does not consider the head of North Korea crazy, and the US has no intention to change the government in this country, however, together with China, the Americans want to deprive it of nuclear weapons.
Comments
comments