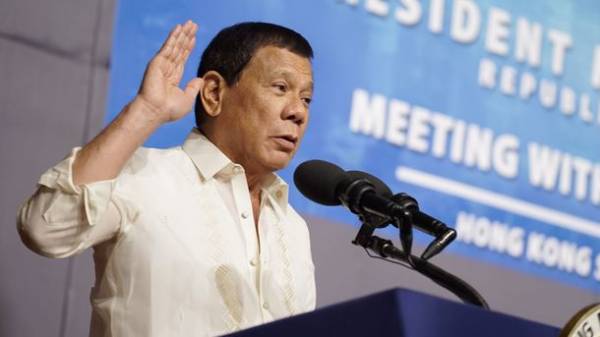 The President of the Philippines Rodrigo Duterte reduced the visit to Russia and imposed martial law on the island of Mindanao. About it reports Radio Freedom.
The decision to impose martial law was taken after the country erupted into battles between security forces and militants groups LIH.
Earlier, defense Minister of the Philippines Delfin of Lorenzana reported that during the RAID in the predominantly Muslim city of Marawi, killing two soldiers and a policeman, 12 people were injured.
Dozens of armed men from the groups, "Abu Sayyaf" and "Mouth", which swore allegiance to ISIS, occupied the hospital, the prison, and burned several houses, among them the Catholic Church.
Comments
comments