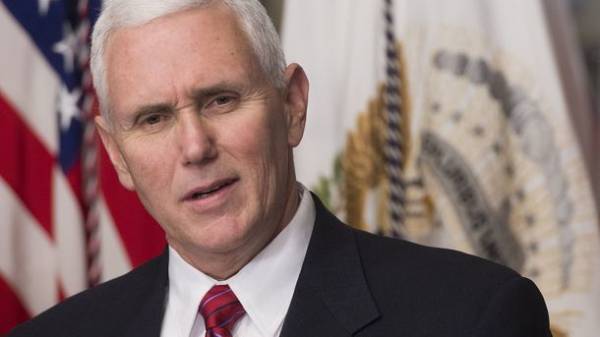 Vice-President Michael Pence was caught on the mistake – he confused the flags of Israel and Nicaragua. The oversight pointed out on page Mairav Zonszein in the Twitter, transfers "observer".
The two records that the new US administration supports Israel, were placed on the official page of Pensa on Twitter.
In both messages was the added image of the flag of Nicaragua. After identifying the error, the tweets were deleted and then the page record of support for Israel without images of flags.
Everybody catch that VP Mike Pence doesn't know what the Israeli flag looks like? #Nicaragua pic.twitter.com/TlLKn7oApX
— Mairav Zonszein (@MairavZ) 25 Feb 2017
Mike Pence just deleted this tweet because I think he meant to use this flag.
Sorry about that, Jordan. pic.twitter.com/A7ZqJk3Iwq
— Patrick Kelly (@PatGKelly) 25 Feb 2017
Comments
comments