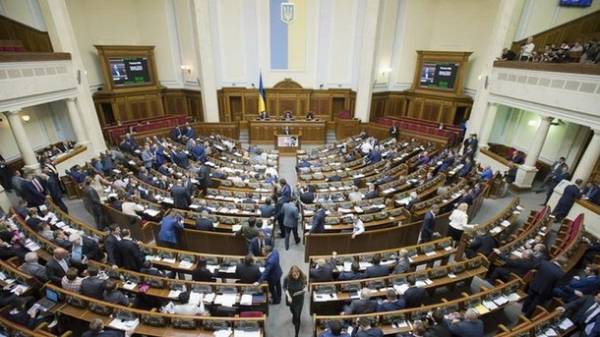 On the proposal of the faction "Block of Petro Poroshenko", the Verkhovna Rada adopted the decision to hear the report of the General Prosecutor of Ukraine Yury Lutsenko at the morning meeting of Parliament on Wednesday, may 24.
"Has developed a bad tradition against the backdrop of the successful results of the prosecution more frequent baseless attacks on her. There is a lot of innuendo, political speculations concerning the activities of the Prosecutor General of Ukraine", – said from the rostrum of the Parliament on Tuesday the Chairman of the faction "block of Petro Poroshenko" Arthur Gerasimov.
Therefore, he added, to relieve the tension, "to deny the various kinds of knockers grounds for sweeping, baseless criticism, the faction of the party "Block of Petro Poroshenko" offers to invite the attorney General to the session hall in order that MPs could hear from and ask questions of Lutsenko".
As reported, the deputies invited the Prosecutor General to the Verkhovna Rada on Wednesday at 12.30 to report on its work. According to the Chairman of the Verkhovna Rada Andrei Parubiy, "half an hour of the gig (the public Prosecutor – Ed.) then there will be questions from the parties, from members questions to any one who wants can ask your questions."
Earlier, the attorney General confirmed the intention to make a report in the Verkhovna Rada on may 24.
On the question of whether he is preparing for submission to Parliament submission on removal of inviolability from someone from the people's deputies Lutsenko answered: "There hear". The attorney General also announced that the Prosecutor General's office has prepared three views about removal of inviolability from deputies.
However, later the press Secretary of the Prosecutor General Larisa Sargan reported that two of the three ideas are being worked out and will be made only one representation.
Comments
comments