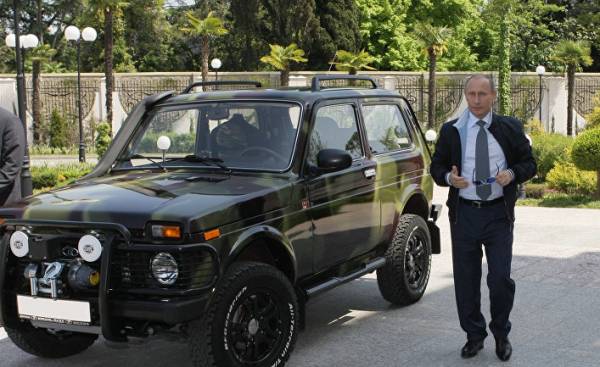 Peter M. Prusov could hardly know that he participates in the creation of new successful car that will last more than 40 years.
In the early seventies, Peter M. Prusov worked at the Soviet plant, which produces Lada cars. He had to construct a sturdy machine for daily work of the Soviet people. This car was "Lada Niva", a compact four-wheel drive vehicle, which today like hipsters big cities and the adventure lovers.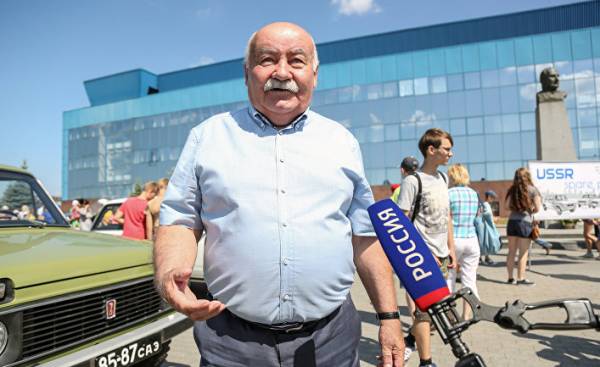 © RIA Novosti, Igor Ageenko | go to photobunny designer of Lada Petr Prusov
Peter M. Prusov died March 19, so will not be able to celebrate the fortieth anniversary of "Lada Niva", which will be celebrated on April 5. Machine releases still. It is not sold in Denmark, but available only in Germany and Belgium.
In the swamps of the deep with human growth
Niva means "wheat field" that talks about where to be used car. She had to drive over fields and rough roads of the Soviet Union. Today do not need to spend much time to search in Facebook exciting video where the owners of such cars everywhere in Europe and other parts of the world have been sending their "Lada Niva" in the swamp by the depth of human growth and on steep mountain slopes. Miraculously, this machine copes with all attempts to destroy it.
And if someone will want to look at the "Lada Niva" with an arrogant smile, then you need to recall that it was one of the first cars that combined the compact body cars with all-wheel drive, which at the time was the same innovation as the drive of an expensive Range Rover. We can only say: well done, Peter.
Politiken: whether the "Lada Niva" today is a cult car?
Chief editor of FDM Motor Classic Peter Clausen (Peter Clausen): Yes, in certain circles. This is largely a unique vehicle. It is something like the cheapest SUV that you can get; and it is produced for the past 40 years. This is absolutely good car. He skompanovany as the SUV.
In Denmark you can't buy a new "Lada Niva", but it can be done in Germany and Sweden. It can be seen in major European cities, and many people buy it because it is cheap and reliable in operation. But if you go on the country roads of the Eastern countries, it will be seen that the "Field" is used for heavy work. And it is suitable for this. She spoiled the color and interior after a few years of intensive exploitation, but the mechanics works for a long time and requires only minimal maintenance.
"Field" can fix even the mechanic at the bike. There are few modern electronics and it is not difficult to get the parts. I can assume that it will produce a number of years. Her constant demand, especially in the domestic market.
In Germany there is a decent selection of Commission cars Lada (called Lada 4×4) approximate cost of 5 thousand euros (about 40 thousand Danish kroner).
Together with Danish taxes it will cost less than 100 thousand Danish kroner.
Comments
comments