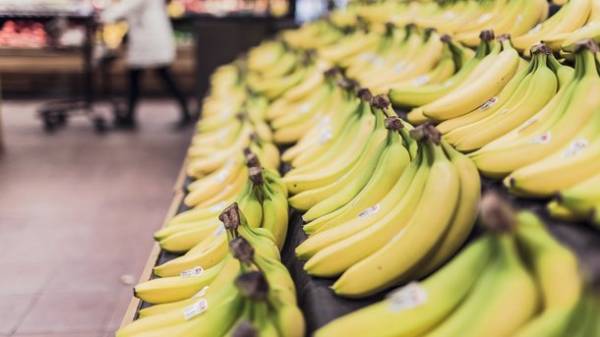 Wholesale lots of banana on the Ukrainian markets a week were significantly more expensive. This is reported by analysts of "APK-inform: vegetables and fruits", citing data from daily monitoring.
So, the market is "Oak" in Khmelnytskyi today, these fruits go on sale at 32-36 UAH/kg (1,09-1,23 € /kg), whereas a week ago the price of bananas here has started from 30 UAH/kg (1.02 euros/kg).
On the Lviv market "SHUVAR" sellers for the week managed to raise prices on these products in the 17-27%, and today they are ready to make deals not cheaper 33-34 UAH/kg (1,12-of 1.16 Euro/kg).
"Metropolitan" market in Kiev these products can be purchased at a 30-40 UAH/kg (1,02-1,36 € /kg) depending on quality and volume of the party. At the end of last working week of the banana prices here does not exceed 35 UAH/kg (€1.19/kg).
According to sellers, the upward price trend in this segment is dictated by the rise in price of banana in the purchase because of rising prices in Ecuador.
At the moment the fruit cost at Ukrainian wholesale markets on average 15% more than at the end of may of the previous year.
We will remind, the prices for strawberries in Ukraine beat all records.
Comments
comments