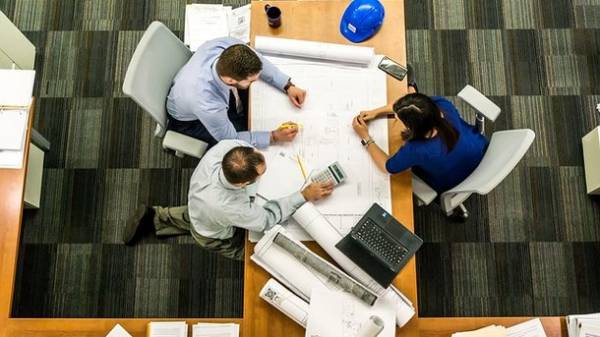 Emotional burnout at work is quite common. 42% of Ukrainians believe that the educational institutions are in conditions of emotional overload often than the other professional sectors. So they are more prone to burnout.
But journalists suffer from the "symptoms of our time" in a significant measure, noted in a new study by the International personnel portal hh.ua.
According to the Ukrainians, in the TOP 5 professionswhose representatives increasingly are at risk to experience emotional burnout, in comparison with others, teachers, doctors, bankers, social workers and sellers. The survey data demonstrate that the representatives of professions "help" (a type of "man – man") tend to CMEA (the burnout) more than others.
Ukrainians believe that Tutors and teachers are most prone to nervous strain and emotional burnout. "Not far behind" them and health workers. Every fourth Respondent considers that in relation to the ongoing responsibility for the life and health of patients, doctors also often feel nervous overexertion, which can lead to SEV.
It is noteworthy that a similar number of respondents noted that a substantial burden felt by the representatives of the financial sector.
Every fifth Ukrainian is convinced that social workers quite often suffer from burnout. The respondents believe that their work provides a deep dive into complex problems of people seeking help from the centres for social services.
19% of Ukrainians say that the sellers are in the zone of risk of emotional disorders and stress. Survey respondents say that customer service in stores, shopping malls, markets can cause not only fatigue, but also emotional overload.
14% of Ukrainians believe that law enforcement officers working with victims of crime and offenders are also at risk of psychological trauma, however, and emotional burnout.
According to 13% respondents, under the gun of the CMEA are the representatives of creative professions, since it is inherent in the unconventional perception of the world. 12% of respondents say that burnout does not leave aside and specialists of IT-sphere, because today they are not just sitting in front of monitors, and communicate with customers and not only. At the same time, every tenth Respondent noted that coaches and psychologists may also face emotional problems and, consequently, with the CMEA. In fact, according to the Ukrainians, these professionals do, helping others at risk to adopt the negative emotions from their patients.
But representatives of mass media, marketers and PR sphere according to the Ukrainians, suffer from burnout to a much lesser extent.
Today, more than half of Ukrainians are in a state of burnout. Every third employee has the experience of being in such a state, but their emotional health is not worrisome.
Comments
comments