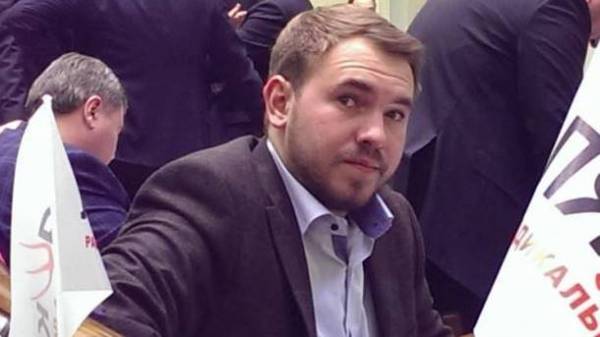 MP from the Radical Party Andrei Lozovoi said that it has filed a lawsuit against Prosecutor General Yury Lutsenko because he believes false accusations against him. About the MP wrote on his page on Facebook, supported by the relevant document.
"Filed a lawsuit to the Prosecutor General of Ukraine Yuri Lutsenko for the spread of false information against me, harming my business reputation", – wrote the MP.
He complains that the Prosecutor allegedly accuses him of the crimes, the investigation of which is not even a competent GPU.
"Announced Lutsenko submission for bringing me to trial, by the way, and no, even though it's been three days," added willow.
As reported, Yuriy Lutsenko, the Prosecutor General's office of Ukraine has prepared a submission to Parliament on the lifting of parliamentary immunity from deputies Gennady bean ("Renaissance"), Yevgeny Deydey (faction "national front") and Andrey Lozovoy (fraction "Radical party").
In turn the leader of fraction "Radical party" Oleg Lyashko calls the intention of the Prosecutor General of Ukraine Yuriy Lutsenko to make a submission about the removal of parliamentary immunity from Andrey Lozovoy violence for political position, pressure and revenge.
Comments
comments