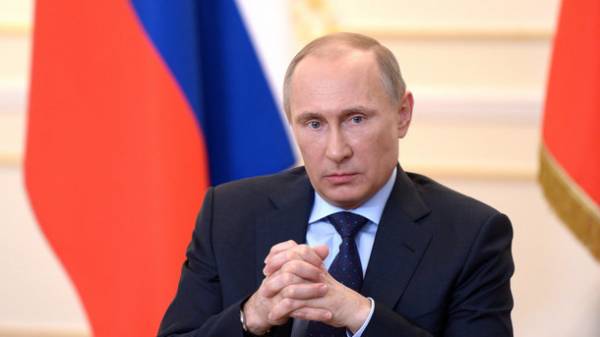 President Petro Poroshenko said that Russian President Vladimir Putin invasion of Ukraine has destroyed the principles of safety in the world. He declared it in interview to the American TV channel Fox Business, reports UNIAN.
He told Americans how many deaths brought the Russian aggression in Ukraine.
"Putin has not only committed the illegal annexation of Crimea, Russia has carried out armed aggression against my country and brought a huge loss – 10 million people, including 2.7 thousand military and more than 7 thousand civilians were killed in this war of Russian aggression. This situation shows that for Putin there are no "red lines", – said Poroshenko.
SEE ALSO
Poroshenko: War in Donbas is in the interests of Putin
The President noted that to the Russian-Ukrainian war, he never would have thought that Russia could attack Ukraine.
"Putin is completely unpredictable, if you ask me in 2014, whether the annexation of the Crimea, my answer would be – definitely not. If you asked me, or anyone in 2014, whether it's aggression, I'd say definitely not. Russia is a permanent member of the UN security Council, the structure, ensuring global security, and he (Putin) has destroyed all the mechanisms of global security in the world", – stressed the head of state.
Earlier the President of Ukraine noted that the desire of Vladimir Putin to destroy the European unity and solidarity with Ukraine is not implemented. According to him, Ukraine and Europe are trying to put Russia at the negotiating table to force to withdraw.
Comments
comments