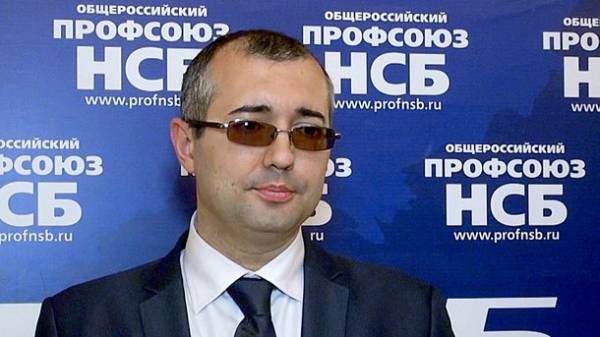 The Union of journalists of Russia demanded the intervention of international organizations in the situation with the ban on entry into Ukraine propaganda media photojournalist MIA "Russia today" – Ramil Sitdikov accredited for the Eurovision song contest in 2017.
Write about this "RIA Novosti".
"Of course, you can – and should demand the reaction of the Russian foreign Ministry, OSCE, the international journalistic organizations is another violation. Unfortunately, you need to understand that these restrictive measures are not selective and systemic. And they will remain unchanged until, while remains unchanged the current regime in Kiev", – said the Secretary of the Union of journalists Timur Shafir.
As previously reported, the photographer MIA "Russia today" Ramil Sitdikova accredited for Eurovision-2017 in Kiev, was not allowed to Ukraine.
Today, Ukraine has banned the entry of two more journalists, rossm, who went to the Eurovision song contest in 2017.
The official opening of the Eurovision song contest-2017 will be held in Kiev on 7 may. The semifinals will be held on 9 and 11 may, the final on 13 may. The contest involved 42 countries. In turn, Russia refused to participate and broadcast the Eurovision song contest-2017.
Comments
comments